Double rainbow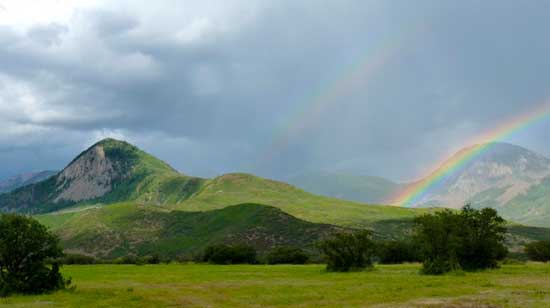 Taken by Jane Reed at a ranch in Crawford, Colo.

To have your photo considered for publication, please send the original high resolution jpeg file to news@sonorannews.com with Front Page Photo in the subject line. Be sure to include your name, the date, time of day and general location where the photo was taken, plus your permission to publish the photo.


Clancy said she would not be contesting the county's findings and rather planned to thank Trenk for filing the complaint

CAVE CREEK – Susan Clancy is chair of Cave Creek Caring Citizens (CCCC), the political action committee collecting signatures to recall Vice Mayor Adam Trenk and councilmen Mike Durkin, Reg Monachino and Charles Spitzer, who ran as a slate and appear to have conspired, prior to taking office, to oust Town Manager Usama Abujbarah as their first order of business.
Don't think the government is ubiquitous? Consider the following data published by the U.S. Census Bureau.

In 2012, 109.6 million Americans were on some form of means-tested welfare, including Medicaid, food stamps and public housing. Another 43.7 million were on Social Security, Medicare, unemployment, and other government programs.




Fawn found in Scottsdale and baby skunk rescued as it floated down flooded street in Surprise
SCOTTSDALE – The August 19 monsoon endangered Valley wildlife, including a mule deer fawn and a baby skunk that were rescued from flooding. Both are very young and need the expert care of wildlife rehabilitators at Southwest Wildlife Conservation Center (SWCC) in Scottsdale.
State's largest no-kill shelter raising funds to give more homeless pets a second chance; Event will feature Tillman, the skateboarding bulldog