Busy Bee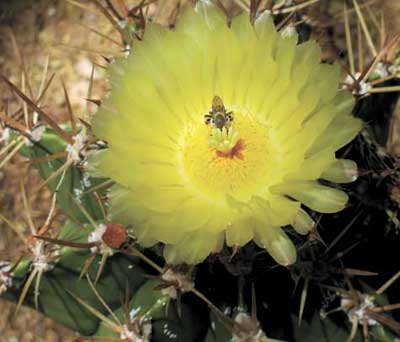 This busy bee was captured early on a June morning in a Tatum Ranch back yard by Patricia Pieton.

To have your photo considered for publication, please send the original high resolution jpeg file to news@sonorannews.com with Front Page Photo in the subject line. Be sure to include your name, the date, time of day and general location where the photo was taken, plus your permission to publish the photo.



'Rooting out public corruption remains one of the FBI's highest priorities'

CAVE CREEK – Last week a federal grand jury handed down a 16-count indictment against Karen Finley, of Cave Creek, former CEO of Phoenix-based Redflex Traffic Systems, Inc., alleging she provided John Bills, the now-retired city of Chicago official, with approximately $570,000 cash and other benefits in exchange for inside information that would assist Redflex in obtaining, keeping and expanding its Chicago red light contracts that blossomed into $124 million.
'MY VIEW' | BY STEVE LAMAR
Over the last couple long hot dry months I have caught myself humming the old Loving Spoonful song; ' hot town Summer in the City back of my neck getting burned and gritty.....'. It is the dog days of summer, but today has been a cloudy rainy day after a big down pour last night.




SCOTTSDALE – Desert Foothills Theater (DFT), a division of the Foothills Community Foundation, is about to kick off its 40th season. "This is a very special year for us," said Meribeth Reeves, Desert Foothills Theater's managing director.
As caring pet owners, we do everything possible to keep our pets out of harm's way. However, with more wooded and natural areas being developed into neighborhoods and businesses, wild animals have fewer places to reside.