Sharing love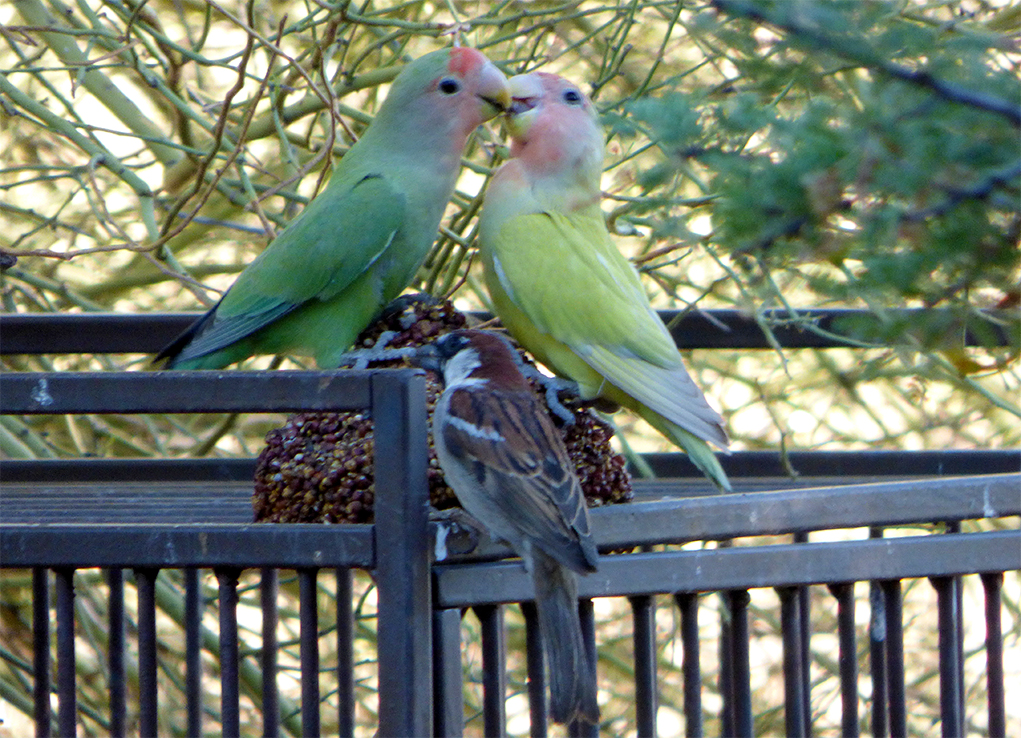 This super amazing shot of these Lovebirds was taken by Lon Olson of Phoenix.

If you'd like to submit a photo for publication, please email it to news@sonorannews.com. An original high resolution file is necessary for print. We need the photographer's name, city of residence/neighborhood, situation if you wish.
VOL. 22 ISSUE NO. 25
CAVE CREEK – A fire that started in the attic, most likely electrical in nature, consumed the Silver Spur Saloon in Frontier Town on Tuesday.

According to Rural/Metro Fire Chief John Kraetz, the alarm sounded at 4:48 p.m. and they were on the scene within minutes.

'MY VIEW' | BY DON SORCHYCH

The heat is tough on desert wildlife. This time of year is when the animals and birds, even snakes and lizards, search for water and food.

I received a call from a woman who was offended by a press release we published on June 1. It is titled, "Feeding wildlife a 'selfish act' that can lead to bigger problems," and "Officials warn Arizonans to 'think twice' before luring wildlife with food."




Guest Editorials:
Community
CAVE CREEK – More than 400 volunteers, from 10 years to 93 years old, are the engine that energizes Foothills Food Bank & Resource Center, the most successful food bank in Maricopa County.