Burger King coming soon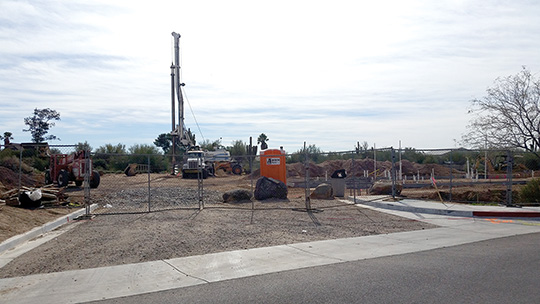 While the McDonald's restaurant planned for Carefree Highway west of Cave Creek Road remains on hold, Burger King is under construction on the southeast corner of Cave Creek and Olesen roads along the southern entrance to Walmart.

VOL. 22 ISSUE NO. 5
Gorraiz said massive amounts of water, as used to fight the Buffalo Chip fire,
was unnecessary and irresponsible
CAVE CREEK – The planning commission voted unanimously to reappoint David Smith and Bob Voris as chairman and vice chair, respectively, with no other nominations.
'MY VIEW' | BY DON SORCHYCH
Soon we will have results from the Iowa Caucus. It appears to be between Donald Trump and Ted Cruz. The question in everyone's mind is whether presidential candidate and leader Donald Trump was damaged by dropping out of the Jan. 29 debate. So far, on Jan. 31 Trump still has a substantial lead of 30 percent, the highest ever. However, Monday's Iowa results will answer the question.


Guest Editorials:
PALM BEACH GARDENS, Fla. – The Southwest PGA Section and its Special Olympics Arizona Golf Games were spotlighted on Golf Channel's Morning Drive program this morning, Wed., Feb. 3, in celebration of the PGA of America's Centennial.