DFT announces auditions for Disney's Alice in Wonderland
August 12, 2009
Monday, Aug. 17 at Desert Arroyo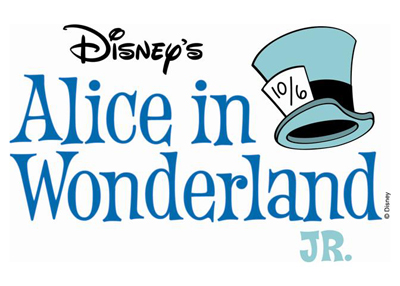 CAVE CREEK – Desert Foothills Theater (DFT), a division of the Foothills Community Foundation, is pleased to announce upcoming auditions for Disney's Alice in Wonderland, Jr. to be performed Nov. 12 – 22 at Cactus Shadows Fine Arts Center. The show is a production of DFT Gecko Teatro Youth Theater.

Actors ages 6-18 are invited to audition for this production. Directed by Lori Vander Maten, Disney's Alice in Wonderland, Jr. has 22 character roles and is an ensemble show where everyone will be busy throughout the performance. Several singing roles are available as well as non-singing roles. Auditions will be held in one-hour group sessions.

For further details, visit www.desertfoothillstheater.com or call 480-488-1981.

Audition Facts:
What: Disney's Alice in Wonderland, Jr.
Who: Actors ages 6 - 18
When: Monday, Aug. 18, 4 - 7 p.m.
Where: Desert Arroyo Middle School Band Room
Prepare: Sixteen measures of a musical theatre song – piano accompaniment, CD or iPod player available. Please come dressed to move and be prepared for cold readings from the script in addition to singing.

Details: Take a wild ride to Wonderland! This show has 22 character roles and is an ensemble show where everyone will be busy throughout the performance. Auditions will be held in one-hour group sessions, so specify the time block you want when you call. Auditions may be extended to Tuesday, Aug. 18 based on demand.

Schedule Your Audition: Please call 480-488-1981 to reserve your time. You may audition at 4, 5 or 6 p.m. If there is no answer when you call, please leave your name, phone number, e-mail address, preferred audition time and preferred contact method on the voice mail and someone will confirm your audition with you either via phone or e-mail.

Participation Fee: Students who participate in this production will pay a $150 participation/ costume fee. Each cast member will receive a Gecko Teatro Alice in Wonderland T-Shirt.

Director: Lori Vander Maten
Music Director: Darlene Duffy
Lighting Design: Wesley Sullivan

Disney's Alice in Wonderland, Jr. performance dates/times:
Nov. 12, 12:30 p.m. – School Matinee
Nov. 14, 2 p.m. – 1st Tea Party at 12:30 p.m.
Sunday, Nov. 15, 6:30 p.m.
Thursday, Nov. 19, 12:30 p.m. – School Matinee
Friday, Nov. 20, 6:30 p.m.
Saturday, Nov. 21, 2 p.m. – 2nd Tea Party
Strictly Diesel Invitational Bull Riding Event comes to the Buffalo Chip Saloon Aug. 21
August 12, 2009
CAVE CREEK – Strictly Diesel, with participation from Budweiser, is sponsoring the Strictly Diesel Invitational Bull Riding Event held at The Buffalo Chip Saloon on Friday, Aug. 21 at 8 p.m. The Buffalo Chip Saloon is located at 6811 E. Cave Creek Road in Cave Creek, for more information call 480-488-9118.
This event is free to the public. Come join us at this professional bull riding event with cash and prizes, live music, dancing and great food in a family friendly environment.
Strictly Diesel is committed to providing the best diesel engine and vehicle repair in the valley. They have ASE certified technicians, friendly customer service, and an impeccable reputation all combined with the very latest in electronic diagnostic and testing equipment for troubleshooting and correcting problems. Specializing in Ford Power stroke 7.3L and 6.0L, 6.4L Chevrolet Duramax and Dodge Cummins 5.9L, 6.7L, they also offer complete power train repairs and performance items. Strictly Diesel is located at 7333 E. Butherus Dr., Suite A-100 in Scottsdale, 480-922-8768.