Open Space F.O.R.C.E Charity Concert
June 10, 2009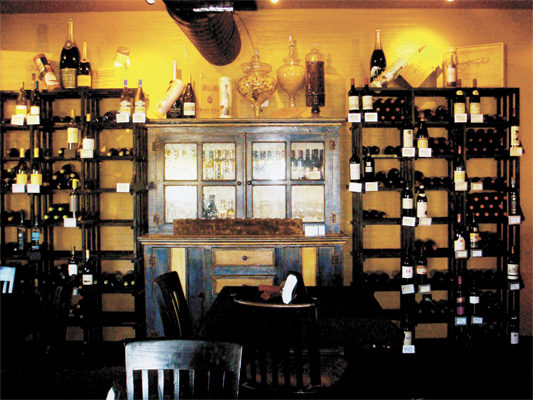 CAVE CREEK – Open Space/ F.O.R.C.E joins Cave Creek Coffee Company for a charity concert on June 20 benefiting the town of Cave Creek. Notable valley musicians will perform throughout the evening including: Mike Chamberlin, Easton Ashe, Bill Dutcher, Brad Perry, Chuck Hall and Venice Maki.

Guests are also invited to sip and sample beer tastings by sponsor, Hensley Widmer Brothers – a Portland based brewery.

The Open Space initiative strives to preserve the 4,000 acres of prime Sonoran Desert habitat and western heritage in the town of Cave Creek. Much of the land is adjacent to the two County Parks – Cave Creek Regional Park and the Spur Cross Ranch Conservation Area.

For more information on the charity concert at Cave Creek Coffee Company please call 480-488-0603 or visit their website at www.cavecreekcoffee.com.

For more information about Open Space/F.O.R.C.E visit the website at www.cavecreek.org.

Saturday, June 20
from 3 – 6 p.m.
and 7 – 10 p.m.
(Doors open at 2:30 p.m.)
Cave Creek Coffee Company
6033 E. Cave Creek Rd.
Tickets are $15 for the Chamberlin, Ashe and Dutcher concerts,
$20 for the Perry, Hall and Maki concerts

Courtesy Photo:
Cave Creek Coffee Company is hosting a benefit concert on
Saturday, June 20 for desert preservation.
El Pedregal hosts food drive benefiting Foothills Food Bank
Accepting non- perishable food items and monetary donations
June 10, 2009
DESERT FOOTHILLS – El Pedregal Shops and Dining has teamed up with the Foothills Food Bank in conjunction with the Hot Pipes Talent Showcase this year and is launching a food drive June 13 – July 11. At each Hot Pipes event throughout the summer season, the charity will be accepting non- perishable food items and monetary donations at the el Pedregal management office and amphitheatre. On July 11 the food bank will be present at the event to collect all donations.

Read more about Hot Pipes Talent Showcase on our Dining and Entertainment page.

The Foothills Food Bank and Resource Center provides emergency supplies of food, referral information and financial assistance to individuals and families that are in a crisis situation throughout the Anthem, New River, Desert Hills, Carefree, Cave Creek, and other north valley areas.

For more information please call the el Pedregal Management office at 480-488-1072 or visit www.elpedregal.com.

For more information about Foothills Food Bank visit www.foothillsfoodbank.com.