Feature Articles

NOVEMBER 19, 2014
CAVE CREEK – Guided horseback rides are the best way to experience the Southwest. Nothing quite sums up the great Southwest like the smell of leather and the sound of horse hooves hitting the trail. There are many ways to experience the beautiful Sonoran Desert but none as breathtaking as on the back of a horse.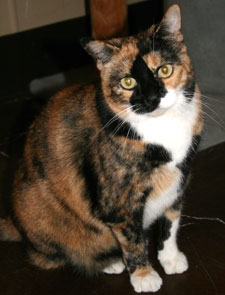 Pet of the Week: Zoe



SPOOF SPACE BY STEELE CODDINGTON |
November 19

, 2014

Here's a frightening story that shocked my family's sensibilities. It hurts to even reiterate it, but someday you might thank me for disclosing it.

Last Monday morning around 8:30 our phone rang. My wife picked it up and said happily, "Hi dear son," whispering which son she was talking to. As she listened her face changed from the joy of contact with someone you dearly love, to frightened responses. "Oh no!" and "Where?" progressing to "Good God, don't worry." And then, "OK, good bye," with tears in her eyes.
BOOK NOOK |
OCTOBER 22

, 2014
Paula Dieck launches her new book, I Look Like Me: A Celebration of Self-Love, available on Amazon
CAVE CREEK, ARIZONA - September 28, 2014 - I Look Like Me is the author's story of adoption: growing up in a loving home, yet realizing that she was affected by feelings of abandonment, through years of personal growth, to ultimately coming to a place of self-love. As a young adult, Paula found her birth mother, thinking that this step would answer all her questions. Her quest continued when she decided to look for her biological father. Join Paula on this poignant journey of transformation.