NOVEMBER 19, 2014
Enjoy the gorgeous Sonoran Desert in true cowboy fashion
CAVE CREEK – Guided horseback rides are the best way to experience the Southwest.
Nothing quite sums up the great Southwest like the smell of leather and the sound of horse hooves hitting the trail. There are many ways to experience the beautiful Sonoran Desert but none as breathtaking as on the back of a horse.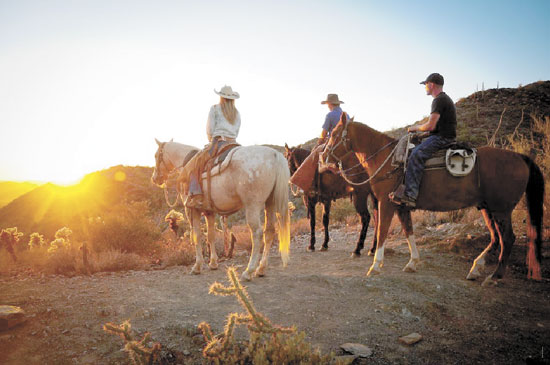 A local trail ride operation, Cave Creek Trail Rides, is located inside the Cave Creek Regional Park, tucked into the Go-John Mountains, just outside of the city. The area is rugged and beautiful and is the perfect landscape for a quick getaway. The park preserve hosts amazing wildlife, trails and history and what better way to see it all than on top of a safe, gentle, mountain horse? Horses have played a crucial role in the shaping of the American West and guided horseback rides allow you to experience that part of history in a very hands-on way.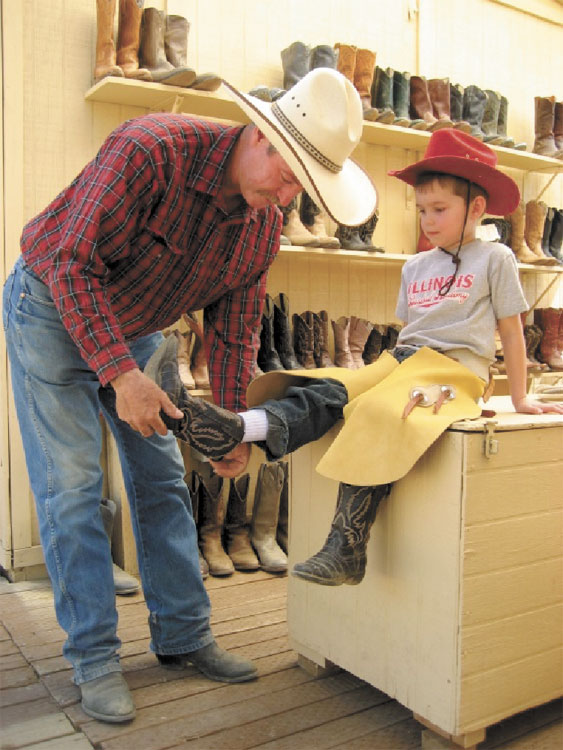 The operator inside this particular regional park always offers their guests a true western experience. They provide everything that a rider could need to feel like they have stepped back in time. All guests are welcome to don complementary boots, hats and chaps, to ride in or just for fun pictures. Everyone is treated with genuine cowboy hospitality and is given a brief horse introduction before their ride. Once saddled, riders are able to navigate their horse behind the guide through the scenic Sonoran Desert. All guides are happy to share their knowledge of the geology, history, and wildlife of the area as well as provide equine information about horse care, tack, and anything else you could think to ask them. After the ride has ended, guests are given a discount coupon good towards their next visit, whether it be for the following day or years down the road.

As the Arizona weather has begun to cool down, the corrals are gearing up for the 2014-2015 winter season. The summer rains have really made the desert come to life and the horses and guides are eager to hit the trails.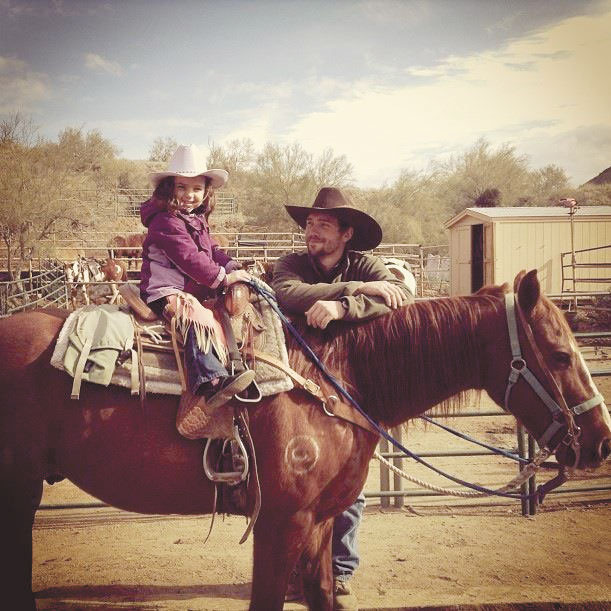 Even if you have lived in the desert your whole life, you may have never thought to explore the area from horseback. Guided trail rides provide riders with the opportunity to enjoy the scenery from a whole new perspective. There is something about swinging into the saddle that connects you with the great people who settled the west so many years ago. Lack of experience shouldn't stop you, Cave Creek Trail rides specializes in providing memorable horseback rides for those who have never ridden before or have very little experience. They put the safety of their guests first and make every ride an enjoyable one. Whether you are a local or a visitor from out of town, you shouldn't miss out on the opportunity to experience the Old West in true cowboy fashion.

Call 623-742-6700 or email info@cavecreektrailrides.com. 37019 N. 32nd St. Cave Creek, AZ 85331.