BY MARIELLE D. MARNE | OCTOBER 17 , 2012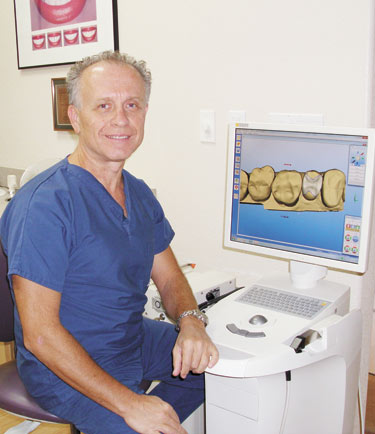 CAVE CREEK – As the final quarter of 2012 draws to a close, don't forget to make medical/dental appointments not only for optimal health but to deduct those expenses from state taxes. Right now, new, uninsured patients can take advantage of a $79 special, including exam, cleaning and x-rays, from Mikhail Prokopets, DDS. Once your teeth are tiptop, ask about their $299 in-office teeth whitening.

If you need greater prompting to try Dr. Prokopets, read what patient Jeff Crooks has to offer. Prokopets has been treating Crooks for two years. "I lived in the area and heard a good word about him," Crooks said of his initial visit. "I had gum disease, so he had to cut the gums to remove tartar. Now I have to go every three months for a cleaning."

Like many Americans (statistics indicate over half!), Crooks was scared to go to the dentist. "I had orthodontics when I was young, so that made me hesitant. But at Dr. Prokopets, they make you feel comfortable and are very thorough. Kim always gets me an appointment fast when I call. And they text you the day before as a reminder. They really go out of their way for you."

He added, "I was always sparse between cleanings Now with the gum disease, I have to go more often than I would have otherwise. Take care of your teeth, because they do affect your whole body. And I would wholly recommend Dr. Prokopets as a dentist. He's taken good care of me."

Save your smile and see Dr. Prokopets at 28260 N. Tatum Blvd. Call 480-515-1464 for details.