APRIL 15, 2015
Commercial Property at Rancho Mañana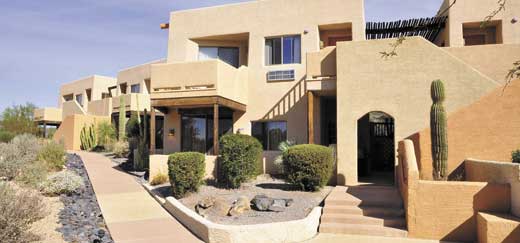 Opportunity for developer to take this project out of the ground right now! Or the investor that wants to hold a prime corner of real estate in Cave Creek. So many ways to make this project a winner!! Read on …

The entire project is approximately 14 acres and stands fully approved and zoned to accommodate 110 units. The borders are Cave Creek Rd, Rancho Mañana Blvd, Miramonte Dr, and the Rancho Mañana Driving Range out to the parking lot of Spur Cross Gallery. Cave Creek Water and Sewer is guaranteed by the Town of Cave Creek for this entire project.

The property is divided into two lots. Possible highest and best use may be a smaller 54 unit boutique resort with coffee shop, gift shop, ice cream parlor within. This parcel is approved for a three story building with parking underground. The adjoining parcel is approved for 56 units and currently has 4 condo buildings completed.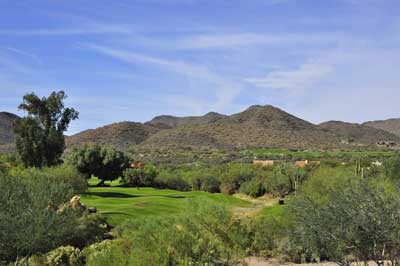 Each condo is 1,176 sq ft, 2 story units with living room, dining room, kitchen, bath, fireplace, patio downstairs and 2 separate bedrooms, baths and patios upstairs. One bedroom is a fully contained studio lock out unit with a small efficiency kitchen. The views are amazing from just about every window and spectacular once you step outside onto the patios. The mountains are in the distance and the golf course feels within reach. All condos are being sold as they stand – fully furnished, stocked and ready for a tenant.

The options for this property is only limited by your imagination. This is a signature piece that will define the entrance to Cave Creek. A resort with overflow guests staying in the adjacent condo project, all condos, boutique resort, apartments, time shares, etc – 110 approved units.

The financial numbers work for example conservatively at the 1176 sq ft condo will sell at today's market price for $400,000 x 110 units = $44,000,000.

The entire project is being offered at $7,500,000. Or $4,000,000 for the existing 4 condos and zoning for an additional 52 units and $3,500,000 for zoning for 54 units.

Please call me for further information.

Joanne Eannacone
602-803-0633
JoanneEannacone@RussLyon.com
Russ Lyon | Sotheby's International Realty