MARCH 28, 2012
April's for the Arts
Sonoran Arts League Inaugural Art Auction and Fundraising Event Saturday, April 7

You are invited to the Sonoran Arts League Inaugural Art Auction and Fundraising Event 6 – 9 p.m. on Saturday, April 7. Admission is free.

Come, meet the artists. There will be a live auction (sculptures, paintings, glass and more...), a silent auction, appetizers, cash bar and live entertainment.

Featured will be over 150 works of art donated by Sonoran Arts League members and patrons.

Win Art! Enter to win by purchasing your tickets for the Grand Prize Drawing for an original sculpture by Gordon Paul Mischke.

The event will be held at the Holland Community Center, 34250 N. 60th Street, Bldg. B in Scottsdale, AZ 85266.

Due to limited capacity, please RSVP to 480-575-6624 or info@sonoranartsleague.org.

Artist: Gordon Paul Mischke
Title: Above
Medium: Steel
Size: 7'
MARCH 28, 2012
Heard Museum North Scottsdale Gala April 27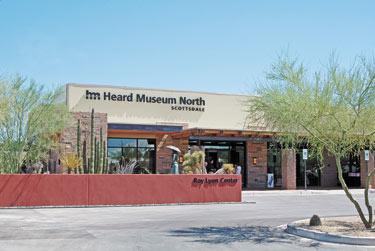 On Friday, April 27, 2012 the Heard North Gala Fine Art Boutique and Benefit will be held at the Four Seasons Resort in Scottsdale from 5:30 to 9 p.m.

KJZZ radio personality Blaise Lantana will be hosting as the MC, with musical entertainment by Canyon Records artists Anthony Wakeman, Native American Flutist, and the musical trio Estun-Bah.

This event features select one of a kind, handmade, traditional and contemporary art and jewelry crafted by a variety of American Indian artisans. This will be a delightful evening celebrating art, performers and a special unveiling of the Heard's new documentary.

Tickets for this event are $300 each. For more information please call 602.346.8192.

The Four Seasons Resort – Scottsdale at Troon North is located at 10600 East Crescent Moon Drive, Scottsdale, AZ 85262.