FEBRUARY 29, 2012
Hearts and Hands Gala April 1
Supports Foothills Community Foundation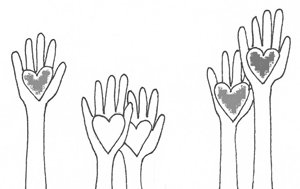 SCOTTSDALE – Hearts and Hands Gala, a debut signature event, is a fundraiser for the Foothills Community Foundation (FCF). It will be held on from 5 – 9 p.m. on Sunday, April 1 at the Holland Community Center, 34250 North 60th Street, Scottsdale. It includes a reception, formal dinner, live auction, raffles and entertainment.

"We are bringing out the red carpet to make this a memorable and festive evening to support needed services for the community and the many important and popular FCF programs" said Diane Vaszily, Chair of the Hearts and Hands Gala Committee and an FCF board member.

There will be trips, jewelry, Ferrari car experiences, VIP car museum tour, exclusive golf packages and other exciting items as part of the live auction.

FCF serves all residents in the communities of North Scottsdale, Carefree, Cave Creek and North Phoenix. The Hearts and Hands benefit will enable FCF to continue to support the many community programs and to serve as a connecting point for the Desert Foothills.

Tickets are available through the FCF office at 34250 N. 60th St. Bldg B., Scottsdale, AZ 85266 or by calling Karen at 480-488-1090. There is still time if your company would like to help sponsor this event. Call to RSVP now as seating is limited. Tickets are $150.
Visit www.azfcf.org.
FEBRUARY 29, 2012
North Ridge Community Church adds new Sunday evening service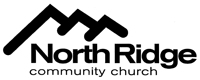 This service is specifically geared to anyone whose work schedule or family activities prevent them from attending a traditional Sunday morning service, as well as to those who prefer a more casual, relaxed atmosphere. "Live at Five" will feature inspiring contemporary music as well as practical Biblical teaching. Another distinct feature of "Live at Five" will be a monthly barbeque on the patio. While open to all, this family friendly service will have particular appeal to both single and married young adults. Childcare is provided for birth – pre-kindergarten children. North Ridge Community Church invites you to experience "Live at Five" for yourself. Join us Sunday, March 18, at 5 p.m.! For more information call 480-515-4673 or visit www.Northridge.org.