FEBRUARY 15, 2012
'100 Hands On A Horse' – TRRFCC Horsemanship students celebrate Arizona's 100th Anniversary at Horseshoe Trails Elementary School
As students across Arizona mark the state's 100th anniversary this month, one class of third graders at Horseshoe Trails Elementary School in Cave Creek will celebrate the event in a very unique way by creating a "living" art piece.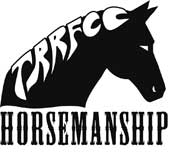 Sponsored by TRRFCC (pronounced "terrific") Horsemanship, a character-based educational organization, Mrs. Wilson's class will participate in a special "100 Hands on a Horse" event on Monday, February 13, 2012. Honoring Arizona's Centennial, students will paint their hands and then imprint those hands on a horse, covering it with 100 handprints representing each of Arizona's 100 years of statehood.

Mrs. Wilson's class won this honor from TRRFCC Horsemanship for exhibiting good behavior. The non-profit group holds classes at the school six times a year. Their goal is to help the students build character through interaction with horses. With great support and encouragement from Principal Janiene Marlow, TRRFCC Horsemanship has constructed an outdoor classroom, complete with an arena, from donated funds. The group brings horses to the arena throughout the year and delivers a fun, character-based curriculum, centered on the Six Pillars of Character: Trustworthiness, Respect, Responsibility, Fairness, Caring and Citizenship.

During each class, the students spend time with the horses, journal about their experiences and often participate in a team-building activity. As the students work with and ride the horses, there are healthy discussions of each of the character traits, encouraging development of that trait at the arena and then transferring to students' lives at school, at home and in their community. Students also develop greater self-esteem and confidence as they care for, lead and finally ride the horses. Children with horse experience learn to be leaders, encouraging and helping their lesser-experienced classmates groom, handle and ride the horses.

TRRFCC Horsemanship does not receive Cave Creek Unified School District financial support, but is completely self-funded, relying on individual and company donations, tax credit donations and fund-raisers to exist. The program is completing its third year at Horseshoe Trails Elementary School and adjoining Sonoran Trails Middle School, serving all elementary grades as well as providing equine therapy for special education classes, a total numbering over 700 students.