FEBRUARY 8, 2012
Parada Parade, Hashknife arrival, park opening celebrate Arizona Centennial and city's Western roots
Scottsdale, "The West's Most Western Town," rekindles its frontier spirit this week to celebrate Arizona's 100th birthday.

The Hashknife Pony Express brings Old West adventure to life when riders gallop into the city's Downtown Waterfront District at noon Friday, Feb. 10.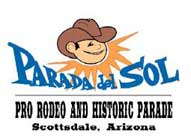 Those riders will join dozens of other entries in the 59th annual Parada del Sol Parade from 10 a.m. to noon Saturday, Feb. 11, along Scottsdale Road between McDowell and Indian School roads.

At 3 p.m. Saturday, Scottsdale will host a grand opening for Cavalliere Park, 27775 N. Alma School Parkway. The park is named in honor of pioneer George "Doc" Cavalliere, one of Scottsdale's first council members. He operated a blacksmith shop for five decades and ran Reata Pass Steakhouse and Greasewood Flat Tavern for 20 years.

All events are free and open to the public.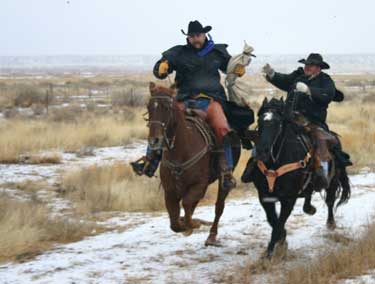 Arizona's official centennial is Feb. 14 and for nearly half that time, the Hashknife journey has been a part of Parada week. It's the oldest officially sanctioned Pony Express ride in the world. A group of elite riders will leave Holbrook on Tuesday and traverse more than 200 miles of mountain and desert wilderness. They'll arrive at high noon Friday at Scottsdale's "Passing the Legacy" sculpture at the Marshall Way Bridge over the Arizona Canal.

For more information about the Hashknife Pony Express, visit: www.hashknifeponyexpress.com.

The Parada del Sol Parade and Trail's End Celebration also help to keep the Old West alive. It's the world's largest horse-drawn parade with nearly 1,000 horses and more than 150 entries including floats and bands. This year's theme is Arizona's 100 years of "Gettin Western."

Scottsdale Road will be closed to all traffic from McDowell to Indian School roads to accommodate the parade. All cross roads between McDowell and Indian School roads also will be closed at Scottsdale Road.

More information on the parade and Trail's End Celebration can be found at www.paradadelsol.org. For a complete list of road closures, visit: www.scottsdaleaz.gov/traffic/restrictions.

Cavalliere Park, near the foothills of the McDowell Mountains, honors Scottsdale's heritage while serving today's community. It features a shaded playground, two basketball courts, picnic areas, restrooms, grassy areas, ramadas and a one-mile loop hiking trail on 34 acres.

More information on the park is available at: www.scottsdaleaz.gov/parks/cavalliere.