JANUARY 18, 2012
Join Roxie's Charity Boutique and Gallery at Westworld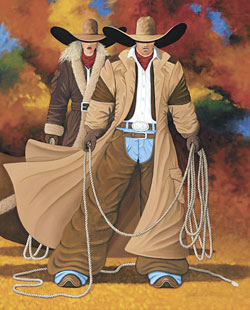 SCOTTSDALE – Roxie's Charity Boutique and Gallery will be participating as a vendor in the Sun Circuit Horse Show at WestWorld from January 28 through February 5. They will be offering unique and one-of-a-kind gift items, jewelry, pottery and art for sale including original artwork by well-known artist Lance Headlee. Lance will be on-hand to autograph a limited number of posters featuring his most popular painting "Stand by your Man." Special event price $25. All proceeds from the sale of items will go to benefit the Animal Guardian Network.
The event is open from 9 a.m. – 6 p.m. and free to the public. One hundred percent of the proceeds from Roxie's Charity Boutique and Gallery go to support the Animal Guardian Network and their many life-saving programs.
Animal Guardian Network is a 501(c)(3) multi-purpose humane agency dedicated to saving lives and keeping pet families together through their many programs. To learn more go to www.animalguardiannetwork.org or call 623-780-1604.
Roxie's Charity Boutique and Gallery, located at 6130 E. Cave Creek Rd. in Cave Creek, is open Thurs. – Sat. 10 a.m. – 5 p.m. Phone: 480-488-9298. Roxie's Charity Boutique and Gallery is a subsidiary of Animal Guardian Network.