Obituaries



In loving memory
Louie T. Majors
September 7, 1943 – August 14, 2010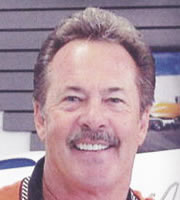 You left us all way too soon. We think about you and miss your presence in our lives every single day. You are always remembered for your deep love and dedication as a Marine, husband, father, son, brother, uncle, grandfather, son-in-law, brother-in-law and friend. We miss your smile and how it lit up a room, your endless energy and jokes that made us laugh, your Louie one of a kind style, always a man's man! Until we meet again on the waves of time – Semper Fi!


Bettina Edith Graf

May 4, 1920 – August 5, 2011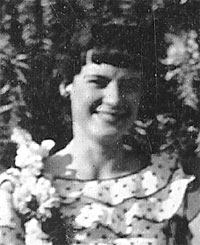 Betty, or BG as she was known to the kids in Cave Creek, was born May 4, 1920 in San Francisco, Calif., the only child of William Patrick and Edith Crystal Cavanaugh. She met and married her husband Bob Graf and during the early years of their marriage they resided in southern California where she gave birth to 7 children. In March of 1965 they relocated to the Cave Creek area and purchased a home on the west side of Black mountain in a community then known as Hidden Valley.

Betty was amazed by the desert, the beautiful sunsets, the mountains and especially the wildlife. She loved the majestic mountain lion that would come and drink from her tiny birdbath at night, the coyotes and the bunnies, but she especially loved the quail. She also loved and collected owls for many years. Betty threw herself into her new home, volunteering and working within the community. She taught summer recreation at the school for many years and taught Sunday school at the Episcopal Church. She worked every Halloween stuffing goody bags and helping with the set up for the school party and costume judging contest. She also worked at Christmas helping to put together the pageant, helping with costumes, filling sand bags and helping to place thousands of luminaries. She worked in Camp Fire, Cub Scouts and the food bank – always giving to others what she herself did not have to give.

Betty went home to be with the Lord on August 5, 2011 and is survived by 7 children: Annette of Garden Grove, Calif., Ron of Fort Worth, Texas, Roberta of Cave Creek, Pam of Phoenix, Betsy of Phoenix, Ellen of Maricopa, and James of Phoenix, 19 grandchildren, 47 great grandchildren and 5 great great grandchildren. Services to celebrate her amazing life will be at the Black Mountain Baptist Church in Cave Creek on Saturday, Aug. 27 from 11 a.m. – 2 p.m. with a potluck following the service. All of her old friends are invited. Hope to see you there!