JULY 27, 2011
Bridging the Gap
PHOENIX – It's only four-feet wide, but its impact will be far wider and profound. In fact, the trail crossing Beardsley Canal Bridge will open up hundreds of miles of parks within Maricopa County, linking Spur Cross Ranch Conservation Area to Lake Pleasant Regional Park.

On August 3, the Maricopa County Board of Supervisors voted unanimously to allow the Maricopa County Parks and Recreation Department to enter into a License Agreement with the Maricopa County Water Conservation District to accommodate the use of a four foot wide trail crossing of the Beardsley Canal Bridge and Right-of-Way for the trail improvement project for the Maricopa Trail.

"Approving the license between the agencies allows the department to install trail crossing signs and a cross-walk at the Beardsley Canal Bridge. This is the only crossing of its kind within the Maricopa Trail System and we're pleased we were able to work with the Maricopa County Water Conservation District to identify and secure a safe passage point for hikers traveling along the Maricopa Trail to cross the canal," stated Maricopa County Supervisor Max Wilson, District 4.

Although the perpetual agreement between the agencies took several years to craft, no fees were incurred by the department. "This connection is a critical link for the Maricopa Regional Trail System," added Supervisor Andy Kunasek, District 3. "Adding this connection allows those using the 157-miles of completed trails to go from the Spur Cross Ranch Conservation Area all the way to Lake Pleasant Regional Park," he added.

"MWD realizes this agreement is a big step forward in the development of the trail system," said James Sweeney, General Manager of the Maricopa Water District. "The District and Maricopa County are separate organizations, with separate public missions, but MWD wants to participate and assist Maricopa County in its goal to serve the residents and taxpayers of the west valley. We are proud of this cooperative effort and partnership."

The Maricopa Regional Trail System, once completed, will link Maricopa County's ten regional parks together and create recreation corridors to connect people and open space. The trail system is expected to be approximately 1,521-miles long. The Maricopa Trail System, the County's portion of the trail system, is approximately 340-miles.

For more information, visit the website at www.maricopa.gov/parks, or phone 602-506-2930.
JULY 27, 2011
Fire restriction changes from State Forestry Division
Some of the fire restrictions imposed earlier this summer by the Arizona State Forester have been lifted due to lessening fire danger from recent precipitation and other favorable weather conditions.

However, citizens are reminded fire season is not yet over in Arizona. In areas where fire restrictions have been lifted citizens are being asked to continue to practice caution such as fully extinguishing campfires and to remember that cigarettes or anything with a flame or spark may start a fire.

Areas where restrictions have been lifted on state-owned lands: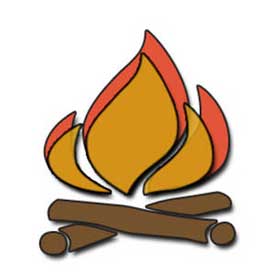 Apache County: Entire County
Cochise County: Entire County
Coconino County: Entire County except
for state-owned lands north of the
Colorado River (Arizona Strip)
Gila County: Entire County
Graham County: Entire County
Greenlee County: Entire County
Maricopa County: Entire County
Navajo County: Entire County
Pima County: Entire County
Pinal County: Entire County
Santa Cruz: Entire County
Yavapai County: Entire County

Fireworks remain prohibited on state-owned lands unless authorized by individual state agency.

Fire, smoking, and fireworks restrictions will remain in place on state-owned lands in western and northwestern portions of Arizona due to very high to extreme fire danger to prevent human caused wildfires and protect public health and safety:
Yuma County: Entire County
La Paz County: Entire County
Mohave County: Entire County
Coconino County: State-owned lands north of the Colorado River (Arizona Strip)

In counties where restrictions remain in effect, the restrictions apply to the following state-owned lands:
All State Trust Lands outside incorporated municipalities
All Game and Fish Wildlife Areas outside incorporated municipalities
All State Parks outside incorporated municipalities
All Department of Transportation highway right-of-way property outside incorporated municipalities not owned by federal land management agencies

The restrictions are as follows:
Building, maintaining or using a fire, campfire, or charcoal burning device is prohibited. (Campfires or charcoal burning devices within developed campgrounds, petroleum-fueled stoves, lanterns, or heating devices are exempt from these restrictions.);
Smoking is prohibited unless: it is within an enclosed vehicle, building, developed campground, or in an area at least 10 feet in diameter that is barren or cleared of all flammable materials;
Welding or operating acetylene or other torch device with an open flame is prohibited;
The use of consumer fireworks, display fireworks, fireworks, and permissible consumer fireworks as defined in ARS 36-1601 is prohibited;
If local agencies have imposed stronger restrictions than above, those restrictions shall apply;
All exemptions to these restrictions must be approved by the State Forester.