BY MARIELLE D. MARNE | JULY 20, 2011
John Nicholson and Farm Bureau can insure and invest for you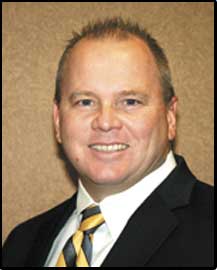 CAVE CREEK - Insurance is one of those things most people don't think about until they get their bill or when they need it. If that's the case, you've probably not found the best company or the right agent. John Nicholson, agent with Farm Bureau Financial Services, recently opened his new office and invites his neighbors to learn the benefits of his insurance and investment products.

Farm Bureau was founded in Iowa some 70 years ago. Nicholson says even though the company remains dynamic, "we still go back to our roots. We cater to our clients. It's like a step back in time. We like to sit down and talk with people. Look them in the eye and shake hands. We don't do the point and click. We like to educate clients as to their options and explain any risks of being uninsured or underinsured."

And he knows of what he speaks. "You have to have six licenses to be a Farm Bureau rep," Nicholson added. As such, everyone in the office, including Alice Lloyd and John's son, Tyler, is knowledgeable and can assist with rate quotes.

Because Farm Bureau is a conservative and selective company, its rates are some of the most competitive around given it limits its liability by insuring the best drivers.

In addition to enviable rates, it has programs no one else does. Add "residential equipment breakdown coverage" to your homeowner's policy for $2 a month and pay only a $500 deductible when your AC conks out. Same with a well! Who else offers that?

Save money, enjoy the personal touch in customer service and combine your insurance and investment needs with a single company – countless reasons to switch to John Nicholson and Farm Bureau. For more details, see http://johnnicholson.fbfs.com or visit 6554 E. Cave Creek Rd. # 4. For an appointment, call 480-575-0710.
JULY 20, 2011
If you're the health-conscious type Summit Chiropractic Health Center welcomes you!
Dr. Ricardo Lerma was a skeptic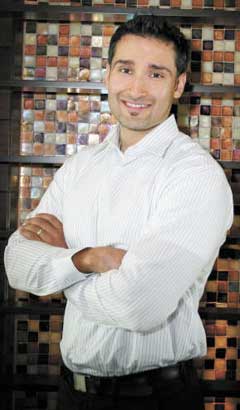 Summit Chiropractic Health Center believes health is among our most valuable possessions. And while they generally meet people during or after a health struggle, their commitment is two-fold:

First, relief care:
When many people seek care they have one goal: relief. So that's where they start! Their obligations during this initial stage of intensive care:
Uncover the underlying cause of the health problem
Suggest a care plan to produce the fastest results possible
Offer ways patients can participate in their recovery
Explain the value of post-symptomatic wellness care

Second, wellness care:
They encourage patients to achieve the highest levels of health they can by adopting the emerging wellness model of health care.

Dr. Ricardo Lerma is committed to helping patients achieve their optimal health potential and well being through chiropractic and therapeutic health care services with a "whole person" approach to wellness and a healthy lifestyle. Dr. Lerma encourages care for those individuals from children, teenagers, adults, and senior citizens – or anyone – seeking a drugless, non-surgical approach to health, healing, and injury prevention. "We love skeptics," smiles Dr. Lerma. "I still remember the concerns and apprehension I had when I went to the chiropractor the first time. So we make it a point to explain everything in advance, answer questions, and attempt to over communicate. Patients appreciate that."

The Summit Chiropractic Health Center website www.summitchirohealth.com hosts hundreds of helpful pages of chiropractic and wellness information designed with you in mind.
Regardless of your health goals, they see themselves as mere servants. You're the boss! It's your body, your health and your future. Their job is to offer you the finest chiropractic care possible, and the rest is up to you!

Sound interesting? Call Summit Chiropractic at 480-656-0263 to schedule your personal appointment. They are conveniently located at 28255 N. Tatum Blvd. Suite #106 (northeast corner of Tatum and Dynamite).
BY MARIELLE D. MARNE | JULY 20, 2011
Blink & Be Beautiful assures you wake up with makeup
Some women may fret the application is painful, but it's truly not. Numbing agents, one called "Magic," are used twice in procedures. Ice is applied liberally. "It is a little scary for some clients," Eskelson said, "but I go slow and explain what I'm doing. We talk and visit. It's very relaxing."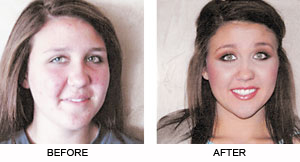 If it's not enough to look flawless without effort all the time, consider the monetary savings of permanent makeup. The initial outlay may be more, but since the procedures last three to five years, it's much more cost-effective than buying lipstick, mascara, brow pencils and the like year after year. Compared with other establishments who offer permanent makeup, the prices at Blink & Be Beautiful are not only competitive, they tend to be on the lower end. However, clients can expect high quality work every time!
For some terrific before and after photos, see
blinkandbebeautiful.com
. "It really is amazing to watch the transformation from one look to another," Eskelson added. To schedule an appointment, phone 602-743-7309. Remember,
Sonoran News
readers save money with ad!