MAY 25, 2011
Season's final Green Building lecture highlights a new, green city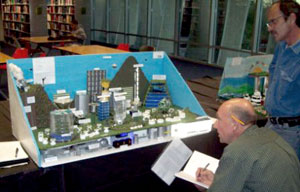 Courtesy Photo
SCOTTSDALE – Attend the final in a series of free Green Building lectures on Thursday, June 2, and you can learn about Chiriquí, a city powered by renewable energy including solar, wind, hydro and geothermal power.

The free program is from 7 to 8:30 p.m. at the Granite Reef Senior Center, 1700 N. Granite Reef Road.

If you've never heard of Chiriquí, you're not alone. The Valley's Veritas Homeschooler students created Chiriquí, a future city, as part of the national Future City Competition.

The program encourages students to design and build cities of the future. The students' project finished second place overall in the Arizona region. It also was recognized as the Best Automated City Winner by the Central Arizona Section of the International Society of Automation.

In addition to hearing about Chiriquí, attendees will learn about other innovative projects that exemplify the latest in sustainable, green urban design:

• The Mushorn residence incorporates rainwater harvesting and graywater collection to meet all of its desert landscape irrigation needs. It also features passive and active solar heating, cooling and lighting strategies to reduce energy load, indoor water efficient delivery systems, plus locally sourced and healthy materials and finishes.

• Scottsdale Fire Stations No. 1 and 8 are designed to fit seamlessly into existing residential neighborhoods. They also achieve the highest level of LEED green building certification by using insulated concrete forms, water reuse, daylighting, healthy interiors and renewable energy systems. LEED is a nationally recognized standard for measuring building sustainability.

The program is open to the public, and reservations are not needed. For more information, call 480-312-3111 or visit www.Scottsdaleaz.gov/greenbuilding/lectures.
MAY 25, 2011
'Sonoran Stars' raises $100,000 for DFLT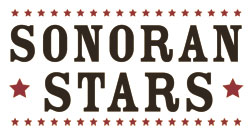 CAVE CREEK – Nearly 400 guests attended Desert Foothills Land Trust's 16th Annual "Sonoran Stars" on Saturday, April 30 at Rancho Mañana Golf Club in Cave Creek, raising a net total of $100,000 for Desert Foothills Land Trust (DFLT).

The popular event "Under Western Skies" began prior to sunset with a cocktail hour and a silent auction followed by a spectacular release of a rehabilitated owl from the non-profit Wild at Heart rehabilitation facility. Dinner was catered by the award-winning Tonto Bar & Grill, and auctioneer Letitia Frye created a bidding frenzy during a live auction, a new addition to the event. With the moon and stars shining, guests were treated to a special concert by The Bar J Wranglers, a Classic Western band of "singing cowboys" from Jackson Hole, Wyoming.

"As we celebrate our 20th anniversary, we are so thrilled to announce that we exceeded our fund-raising expectations for this event. We are incredibly fortunate to have such great support from our community for local land conservation," said Sonia Perillo, the Land Trust's executive director. "We are very grateful to our sponsors and donors for showing their continued support, and we appreciate our volunteers who devoted many hours to making this event a success!"

For more information, visit www.dflt.org or call 480-488-6131.