BY LINDA BENTLEY | MAY 19, 2011
Suicide at Sky Ranch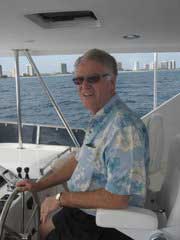 CAREFREE – When a 911 call was received early Thursday morning, the dispatcher was greeted with silence at the other end of the line. While on the line attempting to get the caller to respond, the dispatcher heard what sounded like a gunshot and referred the call to the Maricopa County Sheriff's Office.

MCSO deputies responded to the caller's home in the 8500 block of East Autoplane Drive in Sky Ranch and found Donald Monday, 73, dead from an apparent self-inflicted gunshot wound.

Sonoran News later learned Monday had e-mailed his kids this morning to say he was despondent over finances and his health and had decided to end it all.

Sources say Monday, owner of Leasing Corporation of America, suffered a heart attack not long ago and experienced complications from an infection he incurred while in the hospital.

Monday's 5,576 square-foot adobe Sky Ranch home and airplane hangar had been on the market for about three months, listed at $3 million.
BY LINDA BENTLEY | MAY 18, 2011
DOR relicenses illegal aliens after confirming their illegal status
Same unauthorized individuals whose licenses were revoked three years ago are up for revocation again

PHOENIX – State statute (A.R.S. § 5-107.01) requires all individuals participating in horse or greyhound racing in Arizona to obtain a license from the Arizona Department of Racing (DOR). DOR issues licenses for a three-year cycle.

However, it's beginning to look as though the entire licensing process is a sham, allowing employers to hire and rehire the same illegal aliens time and time again. Keep reading ...
BY LINDA BENTLEY | MAY 18, 2011
Rockaway Hills fire under investigation
CAVE CREEK – Rural/Metro Fire responded to a fire at 5902 E. Rockaway Hills Dr. at just around 2 a.m. on Wednesday, May 18 where a structure was fully involved when they arrived at the scene.

There were a total of five fire engines, two tankers, two chiefs and approximately 30 firefighters, including mutual aid from both Phoenix and Scottsdale fire departments.
Situated on more than nine acres, the unfinished 8,500 square-foot, tri-level home was listed for sale in 2009 for $5.2 million before the bank foreclosed on the property.

T.C. Thorstenson, the current owner, purchased the property at auction a little over a year ago for $265,000.

According to Rural/Metro Chief John Kraetz, the fire, which took about three hours to extinguish, created four or five brush fires across the road, which also had to be put out.

Kraetz said the investigator at the scene noted a boat on a trailer at the property was completely destroyed along with a small loader.

He said the cause of the fire is under investigation.

Photos by Linda Bentley