Fiesta Days Rodeo Queen Pageant
January 13, 2010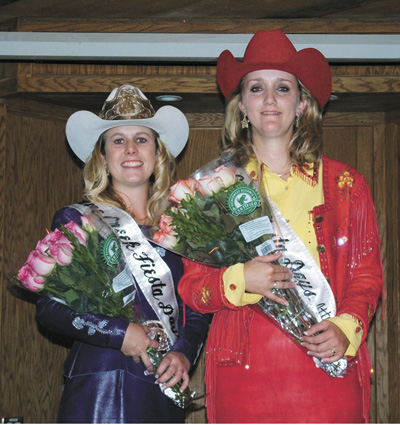 On Saturday, March 6 the Desert Foothills Community Association (DFCA) will be hosting the 2010 Fiesta Days Rodeo Queen Pageant. The pageant is a competition for the titles of Fiesta Days Pro Rodeo Queen and Fiesta Days Pro Rodeo Teen Queen. Contestants for the title of Queen must be between the ages of 18 and 24, Teen Queen contestants must be between 15 and 17. Contestants compete in horsemanship, speech and modeling. Horsemanship and interviews will be held at the Cave Creek Memorial Rodeo Grounds and admission is free. Speech and modeling competitions will be held at Frontier Town in Cave Creek with a dinner, silent auction and lots of fun! Fiesta Days Royalty will reign over two PRCA rodeos, Fiesta Days in April and the Wayne Wilson Children's Charity Rodeo and Carnival in October. The deadline for submitting applications is February 1st. For applications for the competition, tickets to the pageant or more information please contact Louise Ross at 602-743-4348 or
DFCAQueenDirector@yahoo.com.

For more information on rodeos and events produced by the DFCA visit www.cavecreekrodeo.
com or call 480-488-4043.
Cave Creek Thieves Market creates "Love Stinks" theme
Local businesses offer hot products for Valentine's Day

January 13, 2010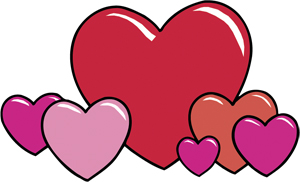 CAVE CREEK – On Saturday, Feb. 6 the wildly popular Cave Creek Thieves Market moves to a new location with a hipper, more Bohemian theme. In addition to the current popular vendors that offer jewelry, antiques, imports, home and personal accessories and one-of-a-kind treasures, the revamped Thieves Market will feature an exciting theme each month and hot local businesses.
Feb. 6: "Love Stinks"
The featured "love" merchants are: Carefree Resort & Villas, Cave Creek Candles & Gifts, Danka Jewelry Designs, Pink Cadillac, Tycha's and Desert Rose Florist. All will provide items for drawings and offer Valentine's Day specials for shoppers.
Each Cave Creek Thieves Market theme ties into a monthly holiday and/or seasonal change. The entry fee for an all-day pass to the market is only $1, which allows visitors to shop, eat, drink, leave and return any time between 8 a.m. and 3 p.m.
The Saturday, Feb. 6 Cave Creek Thieves Market will be held at 38410 N. School House Road, on the northwest corner of School House and Cave Creek roads in the heart of downtown Cave Creek.
For general information and vendor sign-up visit
www.cavecreekthievesmarket.com
.