BY MARIELLE D. MARNE | AUGUST 5, 2015
AZ's summer season may be long and hot but Four Seasons Home Services promises to keep you cool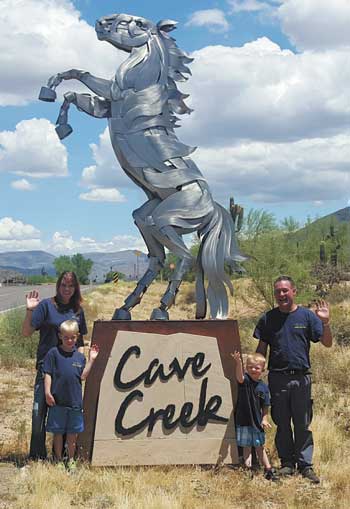 CAVE CREEK – "We are thrilled how we have been embraced by the community," Jessica Morriston enthused, speaking on behalf of Four Seasons Home Services, a company she and her husband Kevin recently revived. (Four Seasons was originally founded by Jessica's dad in 1982.) "We really want to thank everyone who has given us the opportunity to help them and allowed us to build our family-owned business," she added.

While the Morristons do everything from HVAC maintenance to repairs to sales (plumbing, too), what they've been inundated with is a lot of emergency breakdown calls. They don't want to see anyone suffering through this heat, so for a limited time they are offering $59.95/unit AC tunes that include 22 points of inspection. Along with the condenser coil cleaning, clients can count on tenfold of integrity.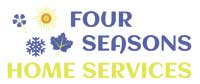 Just last month, a customer called Four Seasons for a tune-up. Being the unit was almost 20 years old, the client wanted to see if he couldn't patch it up enough to get him through the summer (and monsoon season, which is not your AC's friend!). After taking a look, Kevin explained the options, made the repairs yet both homeowner and technician knew the unit was on borrowed time. When the last of the cold air spewed from the patron's vents, Four Seasons was the first company he called. He appreciated Kevin's honesty and willingness to yet again repair the AC, but it was time for a new one. The client is delighted with his new unit and grateful for Kevin's knowledge with various manufacturers. "We've been doing this so long," Jessica explained, "that we know who won't make you wait a week for parts."

See for yourself why Four Seasons Home Services, located conveniently in Tatum Ranch, and its principals, Kevin and Jessica Morriston, have been so warmly received by their neighbors by calling 480-489-3210 or visiting www.fourseasonshs.com.