BY MARIELLE D. MARNE | FEBRUARY 19, 2014
Shop Finders Creekers for one-of-a-kinds, big sales and coffee!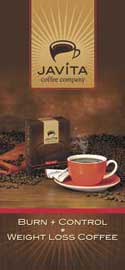 CAVE CREEK – Given the nature of resale stores, it's always a surprise what you'll find from one day to the next. Finders Creekers is no exception. Shoppers know owner Dixie Kobey always tries to put out a little treat or refreshment – popcorn, cheese and crackers – but now she has coffee – Javita. While supplies last (one per person, please) she's offering free samples of this tasty coffee that not only naturally boosts energy but also promotes weight loss, garcinia cambogia extract being its secret. Once you've tried it (Javita offers green tea, too) and love it, Kobey will have it available in her store for purchase.

Since it seems everyone cleaned out closets after the new year, Finders Creekers has plenty of good stuff! Currently, in addition to suite #12, Kobey acquired suite #9 around the corner filled with big sales/clearance items. Expect to find savings between 50 to 70 percent off!

Right behind Dairy Queen, Kobey has partnered with Cowboy Joe (and his little dog, French Fry) who showcases her consignment furniture. "It's not just southwest styles," Kobey assured. Much is well known: Thomasville, Robb & Stucky, Henredon.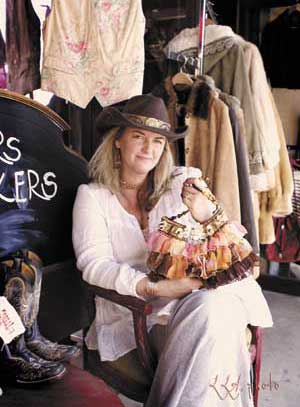 While Finders Creekers is ever changing, so is its proprietress. Kobey is seeking to get back to her artistic roots and design homemade deconstructed tees to start out. In a phrase, it's one-of-a-kind wearable forms of art. It's taking t-shirts, for example, and adding "lace and grace."
(Her appreciation for fiber was no doubt inspired by her mom who at one time sheared sheep and dyed wool!) Because Kobey anticipates it being at time-consuming venture, she may be willing to turn Finders Creekers over to new hands, new ownership. If you love people and want to jump into an already-established business (complete with inventory), give Kobey a call to discuss. Because it has been her baby, she's more than willing to coach new owner(s).

Finders Creekers is located at 6554 E. Cave Creek Rd. Phone 602-739-3494 for hours.