BY MARIELLE D. MARNE | NOVEMBER 20, 2013
Pink Cadillac Boutique zooms in with the latest in fall fashions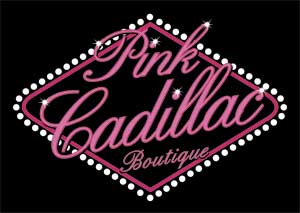 CAVE CREEK – "We're always getting in new items," concurred Pink Cadillac Boutique's co-owners, Tammy Lindemeyer and Kim Heroldt. Whether it's the hottest new designs from Affliction, Rock Revival, Miss Me, MEK or some like-new Harley Davidson leathers on consignment, there's something for women of all ages. The holidays are upcoming, so be sure to check out Pink Cadillac for all the fashionistas on your wish list. It's a boutique with high-end brands but don't expect exorbitant prices. "We are very affordable," Heroldt and Lindemeyer offered.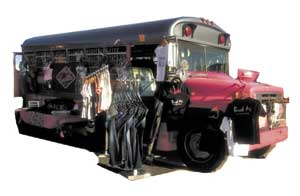 One super fun and unique aspect of Cadillac Ranch is its mobile boutique. Creekers may have seen the bus around town at special events. It's basically the store on wheels! It carries clothes and accessories and has dressing rooms and a runway. It can be rented so you can treat your BFFs to a girls' night out home shopping spree.

Over the past several years, residents and tourists have come to love Pink Cadillac Boutique. "Everyone tells us we are so friendly and have great customer service," the owners added. While they loved growing the business and appreciate their patrons, Lindemeyer and Heroldt are considering moving on to new adventures. If you have a flair for fashion, are creative and possess some business savvy, Pink Cadillac (and its mobile unit) may be the opportunity for you. The owners have both agreed to stay and help the buyer transition. "We've had a great time here, and we'll miss the people who have helped with our success," they admitted.

Visit Pink Cadillac Boutique at 6220 E. Cave Creek Rd. for a hip new wardrobe and/or trendy accessories (for the home, too!) or for the biz opportunity of a lifetime, phone 480-575-1060. See more on Facebook or at www.pinkcadillacboutique.com.