JULY 3, 2013
At Barbie & Ken Introductions, love is in the air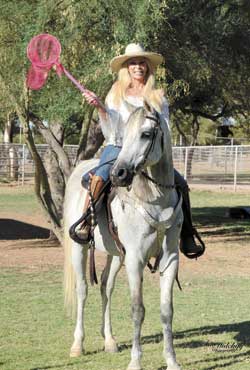 "'Love is in the air' if you're brave enough to go after it!" said Kathleen Rachael, founder/owner of Barbie & Ken Introductions. "Our service is just like hiring an attorney, CPA, real estate agent or any professional to do a specific job for you! Our clients come to us from every walk of life; however, the main common denominator is that they are all seeking to find the love of their life. After 20 years in the Love business, we have perfected the art of not only knowing who is a good match for you, but equally as important, we provide all the necessary coaching and support you may need throughout the entire process.

"There are wonderful single people everywhere, but it is like the proverbial needle in a haystack trying to find your special someone. We act as Love Brokers, therefore, we literally have access to thousands of women with beauty and brains as well as gentlemen who still believe in chivalry throughout the valley. We understand and we know the singles' psyche and exactly what it takes to find your special person. Through Barbie & Ken Introductions we explore your past, who and where you are today and what you want for your future. This is an investment in your life and we take that seriously. Our methods are tried-and-true, done in a sophisticated format developed through the expertise of owning and operating dating companies for over 20 years."

For a free consultation/ evaluation, visit www.barbieandkenintroductions.com or call 480-268-9737. Barbie & Ken Introductions is also excited to announce the launching of a new company, "A Single's Lifestyle Association," fueled by Network Marketing, a "new way of being" where singles and married couples alike may participate in the business opportunity headquartered in the Scottsdale area.

Courtesy photo / Ann Mulchay Photography: Owner of Barbie & Ken Introductions, Kathleen Rachael, on her Grey Arabian gelding, Marco, at "Hamilton Quarter Horses" in Rio Verde.