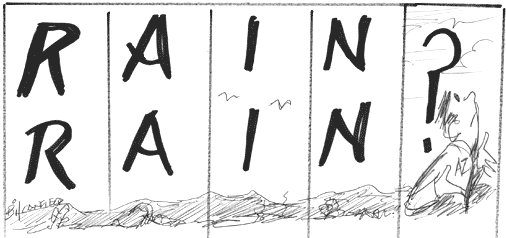 Warning CCUSD homeowners
The worst economy since the great depression and your illustrious CCUSD board and management think that now might be a good time to ask you to pass an Override and impose an additional tax on your home, which you may be about to lose anyway, or at best struggling to hang onto. According to CCUSD published reports they only have a $10 million surplus in their bank account and they fear that may not be enough, so please ask your family to sacrifice more so they may grow their little empire.

The tactics, corruption and lack of management in this CCUSD school system bears a striking resemblance to Obama's Washington DC today. Demand more money, tax people more and waste as much as you can so you can ask for more later. The ole tax and spend program. They attempt to draw on your heart string and purse strings all at the same time while they misrepresent most if not all of the facts in their propaganda distribution.

Meanwhile they have their little minions running around the city wearing their illegitimate Vote Yes, CCUSD Override signs and badges. Some, you even see illegally placed by teachers on their cars in CCUSD owned parking lots. Yep, there are fools born every day and we live among some of them, but keep in mind, if by some miracle, if this were to pass, the benefactors of your tight dollars will not be the kids, but the Administration, the Teachers, the Contractors and Vendors of CCUSD.

Weeks away from this important election and you see all the propaganda and Learn Yes.Org signs everywhere. Geez, I wonder who is paying for all these signs and half page ads in the newspaper. Yup, it's the vendors and contractors contributing money to learn yes.org in return for more contracts and purchases by CCUSD with your money after you agree to tax yourself into oblivion, because it's supposedly all for the children. Those statements, keep the teachers, protect your home values, save 70 teachers jobs, are little sound bites that are fictitious and completely untrue, but intended to invoke fear and belief that the crooks behind this scam have the best of intentions. Don't be fooled!!

They are running this as a stealth election because it's the only item on the ballot and they are counting on you not showing up to Vote. I encourage each and every homeowner in CCUSD school system to get out and VOTE NO on the CCUSD Override and protect your family's home, budget and economic future.

Don't let them tax you out of your home. Override means Over Budget. Vote NO on CCUSD Override.

Mr. & Mrs. D.J. Marino
Scottsdale
Back
Mesa recall election
Mesa's District 18 has one of the most effective legislative leaders in recent history, but a group of outsiders has hijacked the will of Mesa voters, forcing a new election and raising the real possibility that Senate President Russell Pearce could be forced out of office. With early voting beginning in the district, it is time for voters to look at the two men running in this race and decide which one of them best represents them at the State Capitol.
The residents of District 18 don't just have an effective Senator who understands their needs and works to make the East Valley and State of Arizona better places. They have a Senate President who successfully engineered one of the most effective sessions in memory. President Pearce promised voters a truly balanced budget, and he delivered with a package that balanced the books without crippling state agencies. I know how hard he worked to make it happen, because I was right there alongside him, at many of the discussions leading up to the budget plan. President Pearce is a former Appropriations chair, who knows the state budget back and forth, up and down. His experience is invaluable, and all Arizonans are benefiting from it.

When our Caucus voted for Russell to become Senate President, detractors questioned whether he would be able to lead a group with such different opinions on the issues. As session progressed the answer became a clear "yes." Even when he personally strongly opposed a bill, the President made sure the sponsor got a fair shake. I probably don't need to tell you that has not always been the case at the Legislature.

After watching the recent hour-and-a-half candidate debate, I still have no idea where Mr. Lewis stands on the issues important to Mesa voters. He speaks in vague platitudes and sound bites, but there is no "there" there. It's pretty clear why he does this. On the issues, the voters stand with Russell Pearce, and to come out publicly against those issues would be deadly to Lewis' candidacy.

One thing I did pick up is that he is embarrassed by Mesa and Arizona, and in his warped world Arizona is like 1964 Alabama. Not quite. Alabama is actually trying to become 2011 Arizona, joining 34 states in adopting tough legislation on illegal immigration. Alabama would also like to have the job creation numbers we have in Arizona. President Pearce's focus on the economy and jobs is making a difference in this state, and better days are ahead. Arizona can't afford Jerry Lewis.

Since Mr. Lewis won't let us know where he stands, we are left to try to learn more about his comrades behind the recall. Randy Parraz is a failed Democrat candidate for U.S. Senate and an open borders advocate. Chad Snow is a lawyer who represents illegal aliens suing their employers. With supporters from the loony left, are voters sure they want to put an unknown, inexperienced and unproven candidate in office?

Sen. Andy Biggs, R-22
Majority Leader
Back
N O I S E!!!!
Ladies and Gentlemen,

This is ridiculous! In trying to watch the World Series game on TV in my house, I have had to close all my windows and turn up the volume because of the extremely loud noise coming from Harold's. Last week it was the same thing on Saturday night. That time I had to get up early on Sunday and ear plugs didn't even help. What is going on? Why are the residents of Cave Creek being subjected to this? To benefit out-of-towners who can come here, listen to loud music and then go back to their homes where it is quiet? To financially benefit a handful of owners and workers at a bar? What about the people who ARE the Town of Cave Creek? Whatever happened to the concept of "no outdoor music" which I thought was the law? Can we expect noise intruding into our lives every weekend now? Perhaps every night?
This outrage is an abuse of the citizens of Cave Creek and it must stop. Please reply to me what measures you are pursuing to deal with this issue.

Sincerely,

Larry Johnson
Cave Creek

Back

Noise from Harolds
Mayor and Cave Creek Council Members,

I too live near Ridgeview Estates, a little further south and a little more sheltered; however, I too (and my neighbors) could hear the loud music coming from Harold's for the second consecutive weekend.

I called Harold's around 10 p.m. to ask 'what time' they would be ending their outdoor musical performance. I was told 'midnight.'

People live here in Cave Creek and Carefree because we love the area, the ambiance of Cellar13, Harold's and the Buffalo Chip. I think most people are understanding and want to be reasonable. We would appreciate the same understanding and cooperation from the business owners. Many people still work on Saturdays; others just plain want to enjoy a peaceful evening after 10 p.m. Is it unreasonable to request that the music be moved 'inside' after 10 p.m.? The music FINALLY came to an end around 11:29 p.m.
We respectfully ask your consideration of this request,

Melissa Price
Montacino HOA President

On Oct. 29, 2011, at 8:42 a.m., Eva Kilgore wrote:

Another Friday night and once again we have had to listen to another loud concert from Harold's. This time the noise went on well past 10 p.m. – our normal bedtime. Even with the doors and windows closed the noise was so loud I couldn't get to sleep until it ended. This is NOT acceptable. If I leave a window open, it is like BEING THERE. Isn't there some way to put a curfew on the concerts? We moved to this area to enjoy the peace and quiet of desert living. This is NOT IT. What do we need to do to get some IMMEDIATE action on this problem?

----- Original Message -----
On Oct. 23, 2011 at 6:13 p.m. Eva Kilgore wrote:

I live in Ridgeview Estates about a mile from Harold's. Last night the noise from the party there was so loud I couldn't hear my TV set with the sound turned way up. I could hear every word the emcee said through the microphone while in my living room. I understand that Harold's is a major business in Cave Creek but that shouldn't take precedence over my ability to enjoy an evening in my own house. If people in my neighborhood had a party that loud, I would be calling the police.

There must be a way for businesses in Cave Creek to be successful without causing major disturbances in the surrounding areas. I would appreciate it if you would take up this matter at the next council meeting and hopefully, come up with a solution.

Sincerely,

Eva Kilgore

Back
And Obama wants four more years?
Did I hear Obama compare the Tea Party people with the Wall Street protesters? Did I hear Pelosi, Reid, Gore, Bernie Sanders and Kucinich agree? Is there any wonder that the offspring of two American hating parents would produce such child who would compare one group begging for the adherence to the US Constitution to a mob whose stated goals are to tear down the entire fabric of our economic system? You know, "Eat the Rich!"

Sincerely,

Joseph Dupont
Towanda, Pennsylvania

Back
Eligibility of Barack Obama to serve as President
Dear Mr.Rove,

Yesterday, I received many e-mails attributing the below quote to you and so I am taking the liberty of responding to you directly.

"Yes, he was born in the United States and yes, he is eligible to serve and Perry, Trump and others should stop associating themselves with this idiotic fringe group of birthers."

Karl Rove, October 24, 2011

I have been writing about this issue for almost three years.

Those challenging Obama's Presidential eligibility, originally small in number, now number many millions. They are not a "fringe" group by any measure. Since you caution all not to associate with the "idiotic fringe group of birthers," I would like you to know that a few thousand of those "idiotics" regularly accept my letters and I theirs, and they write with clarity, sincerity, passion and factually.

For your information, they include approximately ten Generals, three Admirals, over one hundred Colonels, Majors and Lieutenants, hundreds of Non-Commissioned Officers, Senators, Representatives, a Rhodes Scholar, Tea Party members, Attorneys and Plaintiffs involved in this issue, others whose titles should be "Defenders of The Constitution" and last, but not least, a few Presidential aspirants. Funny, but none seem "idiotic" to me.

I will immediately advise all of your concern for their sanity. Seriously, it appears that you could benefit by turning the coin over and viewing the other side. To assist you in this regard I am following with copies of a few of my letters.

I pray that they prove enlightening to you because your above remarks offered absolutely nothing to support your position on this issue.
Talk is cheap....truth can be costly.

With kindest regards,

Robert Quinn
Email

Back
MisCLASSified Savings
In 2009, President Obama and his allies in Congress included an expensive long-term care program – the CLASS Act – in the ObamaCare bill.

The purpose was to help pay for ObamaCare with money that would be raised by CLASS, and supporters claimed it would actually reduce the deficit by $86 billion. This single deficit-reduction promise represented nearly half of the total "budget savings" the president claimed (incorrectly, it turns out) ObamaCare would provide.

Many experts at the time dismissed these CLASS "savings" as a dangerous gimmick that would significantly erode our fiscal health if enacted. For the first five years following enactment of the CLASS Act, the program is designed to only collect money but not spend it. That is why the program looks like it raises revenue within the first ten years. After that time period, however, the money paid out in benefits would quickly eclipse the money coming in and the program would require a taxpayer bailout to deliver the benefits it promised to its enrollees.

That is why Medicare's chief statistical analyst warned that his "thirty-six years of actuarial experience" led him to conclude that CLASS "would collapse in short order and require significant Federal subsidies to continue," also suggesting the program would end in an "insurance death spiral." According to The Wall Street Journal, the CLASS program "could only be solvent if 230 million Americans enrolled, which is more than the current U.S. workforce."

Just like the recent Solyndra scandal, red flags were also raised internally – and mostly ignored. For instance, one of the administration's own senior officials called the program a "recipe for disaster" in 2009. Yet, the administration insisted that "savings" in CLASS were "not a budget gimmick," and went ahead with implementing the law anyway.

Even Senator Kent Conrad, then-chairman of the Budget Committee and a member of the president's party, warned that CLASS was "a Ponzi scheme of the first order, the kind of thing Bernie Madoff would be proud of."

Not surprisingly, on October 14, Health and Human Services Secretary Kathleen Sebelius finally announced that the administration would suspend its efforts to implement the program, as there was not a "viable path forward for CLASS implementation." Since that announcement, the nonpartisan Congressional Budget Office declared that repealing the program would not add a penny to the deficit; in other words, the $86 billion in claimed "savings" also turned out to be false.

This entire situation is unfortunate, and it simply adds to the frustration I know many Arizonans feel toward Washington. They are tired of the budget tricks and the fiscal gimmicks.

Moreover, this debacle raises several worrying propositions for our country. For one, we can now be absolutely certain that ObamaCare is going to be much more expensive than previously advertised. In fact, experts tell us that it could end up costing taxpayers as much as $2.6 trillion over the next 10 years, exacerbating our already massively large debt – which, at $14.9 trillion, is nearly the size of our entire economy.

With massive fiscal and economic crises threatening our nation, we cannot afford these kinds of Washington gimmicks. It's one more reason why I believe we must repeal ObamaCare and replace it with reforms that can actually reduce health costs and improve the quality of care for patients – without costing American taxpayers and adding to our national debt.

In the meantime, there are efforts underway to repeal at least the CLASS Act portion of ObamaCare. That's a good start.

Sen. Jon Kyl
Senate Republican Whip
Senate Finance and Judiciary committees
http://www.kyl.senate.gov

Back
Letter to the editor
My letter to the editor of the Arizona People's Democratic Republic will never be published, for the usual reasons: this newspaper is the American illegitimate offspring of Soviet-era Pravda. JP

---------- Forwarded message ----------
From: The Arizona Republic
Date: Tue, Oct 25, 2011 at 6:10 AM
Subject: Letter to the editor

Dear J-P. A. MALDONADO,

This e-mail is to confirm our receipt of your letter to the editor. Thank you!

Sincerely,

The Arizona Republic

Back
Jeff Flake for U.S. Senate
I'm supporting Jeff Flake for U.S. Senate, because I know he will fight for our social conservative values.

Every life is precious, and Congressman Flake has fought to make sure our laws reflect this. A father of 5, he has earned a 100 percent pro-life rating from the National Right to Life by opposing taxpayer-funded abortions, abortions on military bases, federal funding of Planned Parenthood and human cloning.

This is just one reason why I've enthusiastically agreed to chair Social Conservatives for Flake. I've been active in the pro-life community for many, many years now, and I've long admired Congressman Flake for his pro-life record and unwavering leadership. That's why I'm so excited to help his campaign by educating voters about his record and unapologetic support for our social conservative values.

Will you join Social Conservatives for Flake and help me spread the word about the Congressman's A+ record on the issues that matter to us?

It sounds cliché, but there really is a lot at stake in this election. That's why I hope you'll join our team and make sure that Jeff Flake is our next U.S. Senator.

Thank you,

Debbie Cheatham
Chair, Social Conservatives for Flake
Back
"Citizens United" Entities
PHOENIX – Any entity that makes independent expenditures and that is organized primarily for the purpose of influencing an election shall file with the filing officer as a political committee. § 16-914.02 (K)

In a victory for free speech, the US Supreme Court ruled in January of 2010 that unions, corporations and LLCs could spend unlimited amounts on independent expenditures to influence elections. (Citizens United v. Federal Elections Commission) Later that year, Arizona enacted legislation that governs the activities of these "Citizen United" entities.
Secretary of State Ken Bennett held a news conference to discuss the requirements for these entities and announced a random audit of those who have registered as such.
"Arizona's law is clear that any entity whose primary purpose is to influence elections, they must register as a political committee, disclose their contributors and list their expenditures," said Secretary Bennett. "With very few exceptions, these groups must make known who is expressing their political speech and therefore influencing an election."

Over two dozen groups have been formed since Arizona provided the framework for "Citizen United" entities last year. Some of these who have participated in state and local elections have drawn bipartisan criticism and legal challenges.

"We've seen a number of these entities participating in elections in Phoenix and Legislative District 18 over the last few months," continued Bennett. "During that time, the city clerk and our office received numerous complaints on the activities of these entities. In response, our office has reached out to these groups to bring them into compliance with the law. Many have disagreed with our requests and declined to register as political committees or file required expenditure notifications. As a result, they will now have the opportunity to make their case to state prosecutors.

"Our office will never stand in the way of the right to exercise political speech, but hiding contributions and expenditures which influence elections circumvents transparency and disclosure. As reasonable regulators, we consistently work with political committees, candidates and other organizations to ensure that they are compliant with campaign finance law. But if we determine that any of these entities are influencing elections and not abiding by state requirements, we will not hesitate refer these cases to the Attorney General for enforcement."
Over the next month, the Secretary of State's office will be conducting a random audit of organizations that have registered as "Citizen United" entities that properly registered. As a part of the review, the office is requesting a detailed description of their activities to help determine whether their primary purpose may be influencing elections.
"Many of these groups are doing things right and playing by the rules," said the Secretary. "It's important that our office provide as much clarity as possible as we move into next year's busy election cycle, and this audit will help us all do that."

Back