FEBRUARY 28, 2011
Carefree Resort raises the bar for fine dining in Carefree with the new Lariat Restaurant and Lounge
On a rainy Saturday evening the stars shined brighter than ever at the Carefree Resort & Conference Center's new Lariat Restaurant and Lounge. For over forty years the Restaurant at the Carefree Inn has been the place to see and be seen by Carefree and Cave Creek visitors and residents alike. Now, as part of the resurgent resort's multi-million dollar renovation, the newly designed Lariat Restaurant and Lounge makes its debut in the valley's high-profile restaurant scene. Over 150 people attended the new restaurant's public opening last Saturday evening, enjoying the ambiance of the new room and signature items from the Lariat's new menu. Guests were greeted by a room crafted in warm hues of dark Walnut and copper. The Lariat Lounge now flows seamlessly into the resort's restaurant with easy access to the lobby.
Keep Reading...
FEBRUARY 25, 2011
Take a Scottsdale Trolley to a Spring Training game
SCOTTSDALE – Scottsdale's free trolleys will again serve Scottsdale Stadium during the World Champion San Francisco Giants Spring Training games this season. The Giants first home game at Scottsdale Stadium with the Arizona Diamondbacks starts at 1:05 p.m. Feb. 25. There are four different trolley routes to choose from:

On game days, the Downtown Trolley is extended south to serve the Stadium every 15 minutes. Service on the extended Downtown route begins an hour and half before the start of each game and ends 30 minutes after each game.

The new Hospitality Trolley provides service approximately every 45 minutes, seven days a week from the northern part of the city and stops directly across the street from the Stadium.

From southern Scottsdale, trolley service is provided by the regular Neighborhood Trolley every 20 minutes. The Neighborhood route provides service all day to the Stadium.

The Miller Road Trolley provides service every 30 minutes to the Stadium on weekdays and hourly on weekends.

As a reminder, bicycles and bicycle taxis are temporarily prohibited from Drinkwater Boulevard between Osborn Road and Second Street during spring training games for safety reasons and to ensure efficient traffic flow. Alternate routes for bicycles include Brown and Miller roads which run parallel to Drinkwater Boulevard. Bicyclists are welcome to walk their vehicles through the restricted area.

To see all the trolley routes, parking areas and more visit www.scottsdaleaz.gov/trolley.
FEBRUARY 23, 2011
Childsplay's Summer Academy offers full day classes for ages 6 to 15 every week June to August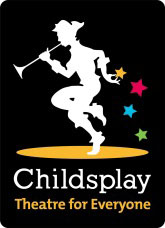 TEMPE – Childsplay, Arizona's professional theater for young audiences and families, announces its 2011 summer academy schedule. This popular summer academy is full of the most exciting classes. Classes are inspired by the latest children's books and musical theater – "Pinkalicious" or "Wicked" – and the classics from the stage and the library shelves – "Twelfth Night" and "Willy Wonka and the Chocolate Factory". Classes are available for children ages 4 to 17 and run from early June until early August. This summer features full day (9:30 a.m. – 3:30 p.m.) classes every day of the week for ages 6 to 15 and more offerings for ages 4 to 8 than ever before!

Classes are held in two locations. The Sybil B. Harrington Campus for Imagination and Wonder (CIW) at 900 S. Mitchell Drive includes three classrooms, a movement studio, rehearsal rooms and a black box theater. The Tempe Performing Arts Center (TPAC) at 132 E. Sixth Street, Downtown Tempe, includes two classrooms and a studio theater. All classes are taught by professional teaching artists.

The youngest children will have fun developing basic skills in movement, pantomime, and story dramatization. Intermediate and middle school children get a chance to portray favorite characters, build basic acting skills, create stories, and work with scene partners to explore characterization, dialogue, relationships and other acting skills. Middle/High School participants gain more in-depth training and opportunities to perform in front of an audience. Each class will have a sharing for families on the last day of class.

On-line Registration begins: Sat, Feb 12 at 10 a.m. Phone and in person registration begins: Tue, Feb 15 at 10 a.m. For information contact Jaime Fox at jfox@childsplayaz.org or 480-921-5751. Or visit www.childsplayaz.org/academy-schedule-summer.

Childsplay, Inc. is a nonprofit theatre company of professional, adult artists who perform for and teach young audiences and their families. The mission of Childsplay is "to create theatre so strikingly original in form, content or both, that it instills in young people an enduring awe, love and respect for the medium, thus preserving imagination and wonder, the hallmarks of childhood which are keys to the future." For information on Childsplay performances, classes or educational presentations please call 480-921-5700 or visit www.childsplayaz.org.