October 7, 2015
Scottsdale Civil War Round Table presents John Quarstein … Battle of the Ironclads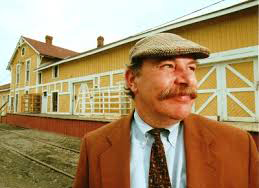 Award-winning historian, preservationist, lecturer and author of 15 books, John V. Quarstein is now serving as the Chief Development Officer for the USS Monitor Foundation at The Mariners' Museum in Newport News, Virginia.

The presentation by Quarstein is at the next regular meeting at 6:40 p.m. on October 20 at Scottsdale Civic Center Library, 3839 N Drinkwater Blvd., Scottsdale.

Quarstein served as historian for the city of Hampton's 400th anniversary. He previously worked for thirty years as the director of the Virginia War Museum and as consultant to The Mariners' Museum's Monitor Center. Quarstein is now serving as the Chief Development Officer for the USS Monitor Foundation at The Mariners' Museum.

Quarstein has been involved in a wide variety of historic preservation initiatives including the creation of Civil War battlefield parks like Redoubt Park in Williamsburg or Lee's Mill Park in Newport News as well as historic house museums such as Lee Hall Mansion and Endview Plantation. His current preservation endeavors feature the Rebecca Vaughan House, Lee Hall Depot, Causey's Mill, Big Bethel Battlefield and Fort Monroe. John Quarstein also serves on several boards and commissions such as Virginia Civil War Trails, Virginia War of 1812 Bicentennial Commission Advisory Council and the Newport News Sesquicentennial Commission.

John Quarstein is the author of fifteen books, including Fort Monroe: The Key To The South, A History of Ironclads: The Power of Iron Over Wood, and Big Bethel: The First Battle. Quarstein's volume, The Monitor Boys: The Crew Of The Union's First Ironclad, received the 2012 Henry Adams Prize for excellence in historical literature. He also has produced, narrated and written several PBS documentaries, such as Jamestown: Foundations of Freedom and the film series Civil War In Hampton Roads, which was awarded a 2007 Silver Telly. His latest film, Hampton: From The Sea To The Stars is a Bronze Telly winner.

Quarstein is the recipient of the National Trust for Historic Preservation's 1993 President's Award for Historic Preservation; the Civil War Society's Preservation Award in 1996; the United Daughters of the Confederacy's Jefferson Davis Gold Medal in 1999; and the Daughters of the American Revolution Gold Historians Medal in 2009. Besides his lifelong interest in Tidewater Virginia's Civil War experience, Quarstein is an avid duck hunter and decoy collector. He lives on Old Point Comfort in Hampton, Virginia, and on his family's Eastern Shore farm near Chestertown, Maryland.

Scottsdale Civil War Round Table meets the 3rd Tuesday of every month (except June, July, & August) at the Civic Center Library (Auditorium). Speakers are comprised of well known Civil War experts from around the country. Everyone is welcome. No admission charge. For more information visit www.scottsdalecwrt.org or call 480-699-5844.