APRIL 8, 2015
Gilbert & Sullivan to Wagner: Singing The Operatic Spectrum
Phantasies of the Opera May 2 and 3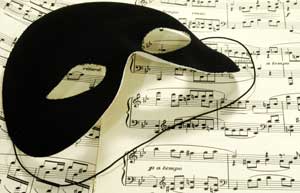 MESA – This May, the Sonoran Desert Chorale sets sail on the H.M.S. Pinafore for a whirlwind tour of those brilliantly British patter songs and comic lyrics. The 60 member Chorale performs Phantasies of the Opera, where the second half of the concert includes choruses from the well-loved operas of Puccini, Mozart, Wagner, Bizet and more.

Soaring melodies, rich harmonies, and classic storytelling are the hallmarks of these beautiful pieces. Performances of Phantasies of the Opera will take place Saturday, May 2, 2015 at 7:30 p.m. at First United Methodist Church, 15 E. First Avenue, Mesa and Sunday, May 3, 2015 at 3 p.m. at Valley Presbyterian Church, 6947 E. McDonald Drive, Paradise Valley.

Tickets are $18 for adults/$15 for seniors, students and groups of 10 or more. Tickets may be purchased online at www.SonoranDesertChorale.org or by calling 480-305-4538.

Where will you find the captivating Josephine, daughter of the ship's captain, and Ralph Rackstraw, "the smartest lad in all the fleet?" On the deck of the Pinafore, of course, along with the memorable characters of Captain Corcoran, Dick Deadeye, (Poor Little) Buttercup, and Sir Joseph Porter, K.C.B. who has risen to his rank of First Lord of the Admiralty even though he has never been to sea. This tale of love between members of different social classes is filled with gentle satire and was a favorite theme of Gilbert & Sullivan's work.

Opera choruses are an important and integral part of choral repertoire. They can be epic in scale or soft and tender as the night air. The Chorale will perform a variety of pieces from operas such as Puccini's Madama Butterfly, Wagner's Tannhäuser, and Verdi's Nabucco. Each work highlights a different choral viewpoint from Carmen's Habanera based in a dance motif to the lilting rhythms of the Chorus of the Wedding Guests - which are in direct opposition to the emotions of the bride, Lucia of Lammermoor.

Sonoran Desert Chorale was founded in 1994 and is led by Music Director Jeff Harris. Since its inception, the group has become a highly regarded and sophisticated choral organization, presenting musical compositions from cultures around the globe as well as important pieces from the European and American music traditions. Concerts frequently include guest performances and collaborations with distinguished artists and organizations in the community such as the Phoenix Children's Chorus, The Southwest Brass, Mesa Caledonian Pipe Band and the Four Seasons Symphony. The Chorale has engaged in five European concert tours, with performances throughout Europe, including Venice, Rome, Florence, Vienna, Salzburg, Prague, Budapest, Ljubljana, Bayeux, Rouen, Chartres, and Strasbourg. The Chorale was invited to perform with Broadway superstar Michael Crawford for the inaugural concert of the $150 million Mesa Arts Center. The Chorale was selected to appear at the Western Division Convention of the American Choral Directors Association in Salt Lake City, UT.