DECEMBER 3, 2014
See snakes, alligators, lizards, bears, mountain lions, wolves, coyotes and more
SCOTTSDALE – Looking for a unique way to spend the day with family and out-of-town visitors over the holidays? Tour two wildlife sanctuaries in Scottsdale for up-close encounters with Southwest native and exotic animals – and learn the difference between sanctuaries and zoos.
DECEMBER 3, 2014
CAVE CREEK – Cave Creek Museum is ringing in the holiday spirit this December by hosting its 8th Annual "Cowboy Christmas" Children's Program from 1 – 4 p.m. on Sunday, Dec. 7.
DECEMBER 3, 2014
Congratulations to YMCA Volleyball Champs!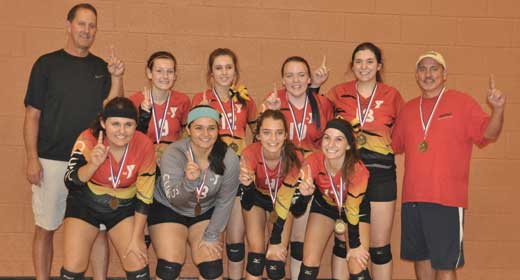 Because of the high number of girls playing volleyball not only in the area, but in the age bracket, these girls didn't make their high school team. They created a team under the YMCA umbrella and were able to continue building their skills and built long lasting friendships! They remained undefeated and took first place in the YMCA tournament!

Bottom row (l-r) Mali Creek, Bella Affronti, Holly Benscoter, Olivia Santantonio
Top row (l-r) Coach Matt Parker, Kailey McCann, Shay Parker, Daly Reynolds, Sydney Shevat, Coach Paul Benscoter