BY LINDA BENTLEY | JANUARY 8, 2014
Francia asked, "Should all of this not be worked out before we vote?"
CAVE CREEK – Monday night's council meeting was yet another marathon, front loaded with guest speakers Maricopa County District 2 Supervisor Steve Chucri (l) and Senator Michele Reagan, R-Dist. 23.

BY LINDA BENTLEY | JANUARY 8, 2014
New town manager to start Feb. 10
CAVE CREEK – The resolution brought forward at Monday night's council meeting in support of Wild at Heart's proposal to construct an $8 million raptor rehabilitation and education center on 13 acres of land in the Spur Cross Ranch Conservation Area/Phoenix Mine site came under heavy artillery.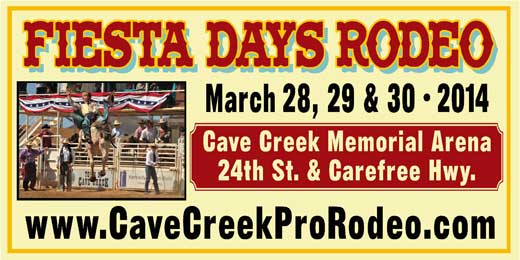 BY LINDA BENTLEY | JANUARY 8, 2014
According to Shelby, recognition of same-sex marriage 'expands religious freedom'
WASHINGTON – On Monday, Jan. 6, 2014, the U.S. Supreme Court granted the state of Utah's application for a stay of a permanent injunction issued by the U.S. District Court for the District of Utah, ruling the state's ban on same-sex marriage unconstitutional, pending the final disposition of its appeal.
BY LINDA BENTLEY | JANUARY 8, 2014
"Calling the commission a 'royalty' is merely a fiction created by defendants to further their illegal scheme"
GALVESTON, Texas – Two days before Christmas, Dr. John Milton Peacock and Robbie Cowan filed a class action lawsuit against AARP, formerly known as the American Association of Retired Persons, AARP Insurance Plan, UnitedHealth Group and UnitedHealthcare Insurance Company in U.S. District Court for the Southern District of Texas.

BY LINDA BENTLEY | JANUARY 8, 2014
'The blinking yellow light isn't stopping people'
CAREFREE – With Councilman John Crane absent, council breezed through its agenda with unanimous approvals on all items.