OCTOBER 9, 2013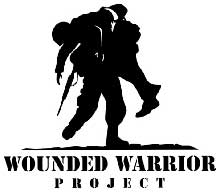 PHOENIX – Wounded Warrior Project (WWP) Soldier Ride presented by GEICO will arrive in Phoenix on October 17 for a three-day rehabilitative cycling event. Soldier Ride brings Wounded Warriors from the region and across the country together for a long weekend focused on physical health and wellness, camaraderie, and healing.

OCTOBER 9, 2013
CAREFREE/CAVECREEK/NORTH SCOTTSDALE – The public is invited to don costumes and masks for dinner and dancing at the Foothills Caring Corps annual "Mask"Querade Ball, Saturday, Oct. 26 at the Terravita Golf and Country Club, 34034 N. 69th Way in Scottsdale.
OCTOBER 9, 2013
Study shows the Valley of the Sun has more mistresses than any other U.S. city
PHOENIX – Arizona's urban heart is a hub for cheating hearts, according to new research from AshleyMadison.com. The dating site designed for people already in relationships says Phoenix has more mistresses per capita than any other U.S. city nationwide.
OCTOBER 9, 2013
SCOTTSDALE – The Advisory Board for the Desert Mountain Community Foundation, a fund of the Arizona Community Foundation, is pleased to announce the very first group of Desert Mountain Community Foundation Scholars.