Guest Editorial

BY STEVE LAMAR | SEPTEMBER 18, 2013
Drug Store Council Cowboys ... new hats, no grit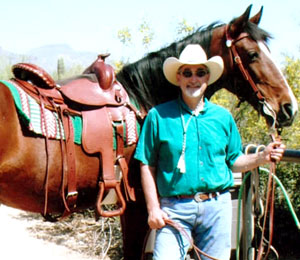 Many of us here in Cave Creek have been part of its equestrian community for decades. Folks that live with horses and embrace that part of the rural life style of Cave Creek are pretty careful about calling themselves Cowboys and Cowgirls. They have more respect for a way of life that brought a day wage living that would break your back, leave your hands, feet, and face frost bitten, leave you too tired to walk after twelve hours in a saddle, give you a bed roll and the dirt to catch some rest, a horse hair rope to keep the snakes away, and another long day in the dust, flies, and heat, or the sleet, snow, and freezing rain.

It was, and for a very few, still is a tough life.

So if I seem a little disgusted at the most recent antics of our Slate Town Council, most of whom think a "muck rake" is what you do to get elected, and our Temporary Town Manager, who lives the "Cowboy" life in a luxury condo at the Biltmore Estates, it's because the folks who embrace and have lived the equestrian life in Cave Creek wouldn't think of using it for a political side show. For a cover for what they haven't done.

There is another problem with this political side show, the rural western life style of Cave Creek has little or nothing to do with Drugstore Cowboys in Cave Creek challenging Drugstore Cowboys in Scottsdale to silly photo ops at Wild West Days. Just because they promised everybody everything to get elected doesn't give them the right to redefine our heritage.

What matters to you over the years is the expansion of open space, and the expansion of our trail system, so that we all can continue to ride out of our barns into the wilderness and take pleasure in that. It's not just the folks who are roping, team penning, rescuing horses, showing horses, riding dressage, pulling carts and wagons, and just pleasure riding the trails who understand what matters. All the trail bike riders, joggers, runners, walkers, hikers, photographers, birders, llama lovers, and their friends and relatives understand it as well.

On that score this slate-controlled council and it's Temporary Out of Town Manager have done nothing. I guess we should understand, I mean you can't get free drinks and dinner from citizens of Cave Creek who just want to have trails to walk their dogs, lead their llama, ride their bike, hike, walk, or yes ride their horses.

Perhaps we have to ask, "What is the surprise?" They can't get news coverage for themselves by doing what is in the best interest of the town. Because they aren't about the best interest of the town. They are about serving themselves. So they all dress up like "Cowboys" and pick a public p.....ing match with Scottsdale. They are going to have the Battle of Politicians to determine who gets to denigrate our western heritage by perverting it for political gain.

So what's the big deal? That's what politicians do.

The big deal is that from the incorporation of this town in 1986 it's citizens, you all, have understood that what sets us apart is that we have preserved and need to continue to preserve open space....the wild west was wild because it was naturally wild and beautiful. Your mayor and his new slate friends would have you believe that the natural beauty of Cave Creek is a full parking lot at the big box bars, or watching them cavorting about in shiny new boots and big black "Cowboy" hats.

You have demonstrated in amendment after amendment to the General Plan that the mystique of the old west and Cave Creek wasn't bars and traffic jams of people from Phoenix. It was the great expanse of open plains, mountains, and desert foothills. A place where the earth and its wild life could rejoice in the magic of life.

Give us a home where the buffalo roam. Where the deer and the antelope play. Not a word in that great song about new shiny boots, free drinks, and political antics.

You all have donated money and time to the purchase and development of the annexed state land. You have volunteered at Desert Foothills Land Trust and on the Open Space Committee. You have voted for a General Plan that includes your vision of the expansion of open space and our trail system. You have volunteered your labor to building and maintaining our trail system.
You deserve a council who has the wherewithal to successfully negotiate with the State Land Department and present the logic of the win-win agreement they were handed.

The former council successfully worked the town through the worst recession in Arizona history. These "Cowboys" were handed a seven million dollar surplus, and should be positioned to move forward with the purchase of the state land. They have done nothing. You deserve better.

You deserve a council who has the wherewithal to stand up to a litigious citizen who got them elected, and finish the Morning Star trail that will connect the West and East sides of town and provide much more access to the Regional Park, the county trail system, and the Spur Cross Preserve. They are settling with their supporter. You deserve to have the Morning Star Trail on an agenda very soon. We will keep you posted.

What you have are silly shop worn political stunts that get it wrong, for the wrong reasons. This is not what they promised. This is just more self promotion. But what's the big deal....they are only politicians with shiny new boots and big black hats.

For the Love of Cave Creek, get connected, stay connected; this is your town. Protect it.

Steven LaMar is a Horseman and Citizen of Cave Creek.