BY LINDA BENTLEY | JULY 3, 2013
'If the federal trial does not start on the new date, the state's trial will'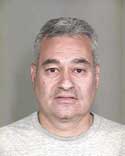 PHOENIX – Danny Wise, the former Scottsdale CPA who was indicted in 2009 on 45 felony counts of theft and fraudulent schemes for crimes he allegedly committed between April 2006 and May 2008 has been granted yet another continuance.

While working as a CPA, Wise is accused of stealing his clients' money that was to be forwarded to the IRS and/or other taxing authorities and then forging copies of cancelled checks in an attempt to prove the money was in fact paid to those agencies.

Wise, who remains free on bond, was originally scheduled to go to trial in September 2009, but has been granted more than a dozen continuances.

Because Attorney Diego Rodriguez is representing Wise in this case as well as the case pending in federal court where Wise is facing 102 felony counts of mail fraud, wire fraud and transactional money laundering, there have been scheduling conflicts between the state case and federal case.

Wise is accused of running a $70 million Ponzi scheme, during which he is said to have conned more than 120 "investors" in at least 13 states out of money, some their life savings.

Just prior to his most recently scheduled trial date of June 3, 2013 in Maricopa County Superior Court, Wise rejected a plea offer and filed a motion to continue, stating the current date aligns with his federal trial.

On May 29, Superior Court Judge David Gass granted a continuance to Sept. 3, 2013, the same day Wise's federal trial is scheduled to begin before U.S. District Court Chief Judge Roslyn O. Silver.

Gass noted, "If the federal trial does not start on the new date, the state's trial will," which is expected to have a duration of three to four weeks.