FEBRUARY 27, 2013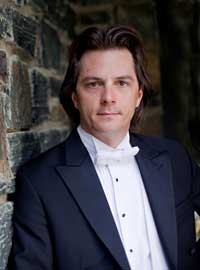 Daniel Meyer Conducts Saint-Saëns' Piano Concerto No. 2
Daniel Meyer, conductor | Chu-Fang Huang, piano
Theofanidis: Rainbow Body
Saint-Saëns: Piano Concerto No. 2 in G minor
Dvorák: Symphony No. 6 in D Major
February 28, 2013 | 7:30 pm | Scottsdale Center for the Performing Arts
March 1, 2013 | 8:00 pm | Tempe Center for the Arts

Daniel Meyer makes his triumphant debut as he leads The Phoenix Symphony and Van Cliburn Piano Competition Finalist and First Prize Winner of the Cleveland Piano Competition, Chu-Fang Huang in Saint-Saëns' Piano Concerto No. 2. This graceful and charming work is paired with Dvorák's exhilarating Symphony No. 6, considered to be even greater than the "New World" among most musicians and scholars today. Join Maestro Meyer as he conducts Theofanidis' musically and spiritually inspired Rainbow Body, one of the most beloved works by a living composer. Tickets start at $18. Call 602-495-1999.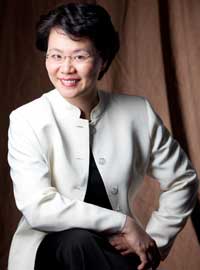 Mei-Ann Chen Conducts Elgar's Cello Concerto
Mei-Ann Chen, conductor | Amit Peled, cello
Huang: "Saibei Dance" from Saibei Suite No. 2
Elgar: Cello Concerto in E minor
Dvorák: Symphony No. 7 in D minor
March 7, 2013 | 7:30 pm | Symphony Hall
March 8, 2013 | 11:00 am | Symphony Hall | Coffee Classic
March 9, 2013 | 8:00 pm | Symphony Hall

Back by popular demand, Mei-Ann Chen returns to Arizona following her memorable debut during the 2010/11 season. One of the most dynamic young conductors in America today, Mei-Ann Chen is both the Music Director of the Chicago Sinfonietta and the Memphis Symphony. Maestra Chen leads The Phoenix Symphony in one of the most revered cello concertos of all time, Elgar's Cello Concerto. The program also includes Dvorák's Symphony No. 7, one of his most popular works, and An-Lun Huang's "Saibei Dance", a piece written during China's Cultural Revolution yet one that is celebratory of the season of harvest and a composition near and dear to Maestra Chen's heart. Tickets start at $18. Call 602-495-1999.

FREE PERFORMANCE:
Phoenix Youth Symphony Side-by-Side with The Phoenix Symphony
Keitaro Harada, conductor | Phoenix Youth Symphony
March 10, 2013 | 3:00 pm | Symphony Hall


Join the Phoenix Youth Symphony as they perform side-by-side with The Phoenix Symphony in a special performance featuring the Valley's most talented young musicians for free.

Visit the The Phoenix Symphony website for more information.