NOVEMBER 28, 2012
A wild and unique holiday idea: adopt a bear, mountain lion or other resident of wildlife sanctuary
Choose your favorite animal and give the gift of food and care
SCOTTSDALE – They're plush animals, but you can't take them home with you.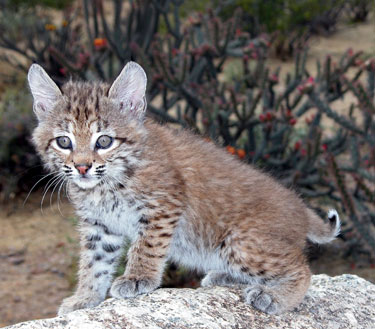 You can, however, sponsor a bobcat, bear, mountain lion, coyote, wolf or other wild animal in the care of Southwest Wildlife Conservation Center. Southwest Wildlife operates a unique sanctuary in north Scottsdale that is one of only a few in the Western United States able to care for some of the largest wild mammals, such as black bears, and endangered species including the Mexican Gray Wolf.

Southwest Wildlife's Animal Sponsor Program helps the private, nonprofit organization provide food and care for each animal.

Several sponsor levels are available, ranging from $25 to $500. Sponsors receive a personalized certificate, and a photo of the animal. Some sponsor plans also include a plush stuffed version of the animal species, or a hat with the animal on it, a certificate for a tour of the sanctuary, and updates on the animal.

Animals that can be sponsored include:
Bobcat
Black Bear
Coatimundi
Cougar/Mountain Lion/Puma
Coyote
Javelina
Mexican Gray Wolf
Porcupine
Raccoon
Deer

For more information and to sponsor an animal at the Southwest Wildlife Conservation Center, go to www.southwestwildlife.org, or call 480-471-3621.