BY LINDA BENTLEY | NOVEMBER 21, 2012
Candidates need to submit between 41 and 83 valid signatures by Dec. 12 to appear on the March 12 primary ballot
CAVE CREEK – All the incumbents have pulled candidate packets for reelection to council.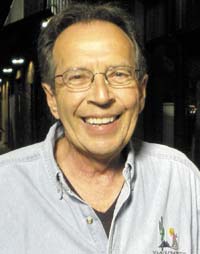 While Mayor Vincent Francia (l), so far, appears to be running unopposed, it looks like several challengers will join incumbent council members Shelley Anderson, Jim Bruce, Dick Esser, Steve LaMar, Thomas McGuire and Vice Mayor Ernie Bunch, creating a field of 13 vying for 6 council seats.

Among those seeking to unseat the current council is Attorney Adam Trenk, the former councilman who won his seat in a card draw after tying with Thomas McGuire in the election before last.

Also running are Planning Commissioner Reg Monachino; Mike Durkin, electronics engineer; David Smith, retired; Steve Snider, semi-retired business owner; Charles Spitzer, computer support technician; and Eileen Wright, retired wife of Carefree Town Attorney Michael Wright.

Candidates need to submit between 41 and 83 valid signatures by Dec. 12 to appear on the March 12 primary ballot.

And, unless the state legislature or the courts overturn the new election consolidation law, requiring all elections beginning in 2014 to be held in the fall of even-numbered years, those elected to office will serve 3.5 years instead of two-years in order to bring the town into compliance with the law.

Meanwhile, the League of Cities and Towns has passed a unanimous resolution to have the law repealed.

Any candidates receiving 50 percent plus 1 of the votes cast during the March primary will be considered elected to office, while candidates for any remaining openings will face a runoff election in May.