MY VIEW BY DON SORCHYCH | SEPTEMBER 26, 2012

The national election is close and the nationwide media is doing all it can to re-elect Obama. Never mind the fact he is both in over his head and a devoted socialist at best – a Marxist at worst.


SEPTEMBER 26, 2012
BY DR. MARVIN FOLKERTSMA
In September 1938 the British prime minister had a problem. The Third Reich's psychopath-in-chief was scorching the airwaves in one of his trademark rants, this time about the supposed oppression of Germans living in Czechoslovakia. He threatened war unless Western nations caved to his demands, which was the last thing the British and the French wanted, with torrid memories of the last European conflagration still burning in their thoughts.

BY ROY WARDEN: ARIZONA COMMON SENSE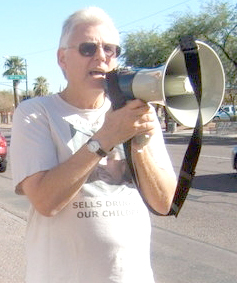 In the wake of the murder of the American Ambassador to Libya J. Christopher Stevens, maybe we should all take another look at the Left Wing's adoration of "cultural diversity" as the basic doctrine of their "New Age Religion."