DECEMBER 8, 2010
Christmas Adopt-A-Thon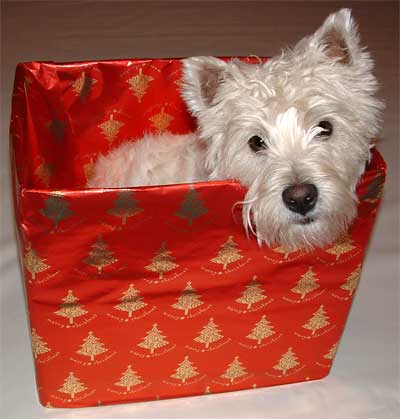 Welcome a loving animal into your home to celebrate the holidays!

10 a.m. – 3 p.m.
Saturday, Dec. 18

Fetch Doggie Store and Kitty Too
14885 N. 83rd Pl. Suite 106
Behind Costco, Hayden & 83rd Pl.

Rescues valleywide will be attending with various breeds available.

For more information call
480-628-6389


BY MARIELLE D. MARNE | DECEMBER 8, 2010
Animal Health Services welcomes
Dr. Johanna DeKing to its staff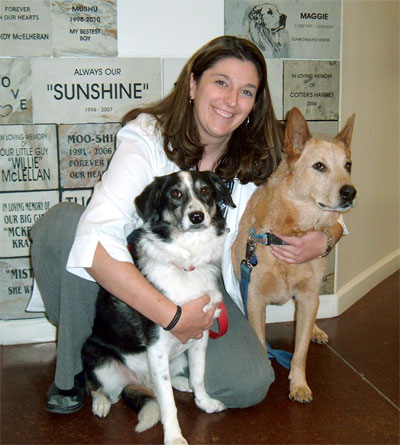 CAVE CREEK – It's been part of Cave Creek for so long, Animal Health Services can genuinely be considered a community institution. It's the go-to neighborhood vet.

In addition to expanding from 3,000 to 10,000 square feet when it moved into its new digs in 2005, the number of staff and doctors has increased as well. Joining Drs. Cliff Faver (founder and owner of AHS), Tanya Wyman, William Prevatt, Brian Ashmore and Lisa Lannen is Johanna DeKing.

Dr. DeKing is a graduate of Washington State University Veterinary Teaching Hospital. She could not have chosen a more apt field given her affinity with our four-legged friends. "I'm a vet because I love animals," she explained. She has four rescue dogs to prove she walks the talk!

Although she handles routine care on a daily basis, her focus is oncology. Just like people, pets are stricken with cancer and there are various treatment options. Yes, pets can receive chemotherapy. And yes, it can have side effects. But the goals in veterinary medicine differ from human healthcare. Quality of life is a primary consideration. "A lot of what I do for pets with cancer is maintenance. Keep them pain-free, maintain them so they can live out their lives comfortably. I also do grief counseling with the owners."

DeKing does her best to educate clients as to their options. She is as compassionate as she is professional. She cares, and you feel it.

If you always use a specific vet or try a different doctor each time, you're in good hands with any of the AHS professionals. In their hands, is a host of diagnostic equipment only a scant few veterinary hospitals have in the whole state! If that's not enough, Animal Health Services is among only 15 percent of nationwide animal hospitals accredited by the American Animal Hospital Association.

If you're seeking a vet, give Animal Health Services a call at 480-488-6181. AHS is located at 37555 N. Cave Creek Rd. and is open until 10 p.m. Mon.-Thur. For more details (such as additional hours), see ahsvet.com.