SEPTEMBER 22, 2010
Battle of the Bands
Competition gives aspiring young musicians a shot at recording their music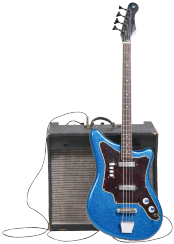 PHOENIX – Aspiring high school and college bands that perform original music and want to work with professional musicians are invited to participate in the North Valley Battle of the Bands for a chance to record their songs and perform in a live concert.

In its ninth year at Paradise Valley Community College, a Maricopa Community College, the North Valley Battle of the Bands supports the creation of original music as well as training the next generation of music business professionals. The deadline to apply is Friday, Oct. 15. Each band that successfully completes the application process will be invited to perform in a preliminary round of competition at 1 p.m. Saturday, Oct. 23, in the PVCC Studio Theater. A panel of judges created by the Music Department at PVCC will select the three final bands to record a compilation CD.

The PVCC Commercial Music Program sponsors this annual event to give young musicians an opportunity for their bands to perform live in a number of venues and be critiqued by professionals in the music industry. The chosen bands receive free recording time in the college's recording facilities, culminating in the production of a full-length compilation CD. Only original songs or compositions are accepted in this competition.

The Battle of the Bands project also gives students in the Commercial Music Program the opportunity to participate at all levels of development, production and promotion of the recording and concert, says PVCC Music Faculty Brett Reed. Students taking live sound classes get to work on the sound reinforcement for the live shows. Students taking studio recording classes can engineer, edit, and assist in the mixing of the recording sessions, and students in the music business program work on promotion, copyright and concert production.

The application form is available online at http://drop.io/bobpvcc2010. Proceeds from all North Valley Battle of the Bands CDs and merchandise sales will be used to create scholarships for future students in the commercial music program at PVCC.

For more information, call 602-787-6554 or email brett.reed@pvmail.maricopa.edu.