Guest Editorials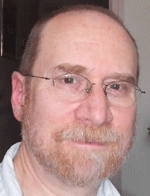 BY SHELDON RICHMAN | AUGUST 4, 2010
Government has run amok since 9/11


Those who understand the exploitative nature of big government suspected that the U.S. response to the 9/11 attacks had little to do with the security of the American people and much to do with power and money. Still, the magnitude of the scam, as revealed by the Washington Post last week, is astonishing. MORE ...
BY WILL WREIGHT | AUGUST 4, 2010
Is anybody watching the store?


Can you, the district voter, trust what is printed in the ballot materials provided to you in the CCUSD special elections? Then, why should you?

In late 2000, CCUSD voters approved a $41.6 million bond issue, mainly for construction of new schools within the district. In late 2006, CCUSD issued $15 million in bonds (the last of a series of district bond issuances as part of the 2000 bond authorization) ostensibly to build a new high school. MORE ...