JULY 28 – AUGUST 3, 2010
Business to Business
Valerie's Furniture and Accents carries fine western furniture with a mixture of cowboy antiques and western chic. According to the 2004 Phoenix Magazine, Valerie's has the best and coolest cowboy furniture. Visit Valerie's at 6070 E. Cave Creek Road to check out her home accents, call 480-483-3327 or visit valeriesfurniture.com for more information.

Play at Rancho Mañana Golf Club for $33 Monday – Thursday, $39 Friday – Sunday or just $29 after 4 p.m. everyday! Located at 5734 E. Rancho Mañana Blvd. in Cave Creek. Visit www.ranchomanana.com or call 480-488-0398 for more information.

It's time to "Chill at the Grille" ... Saguaro Grille, that is. The restaurant offers an array of chilled choices, including salad entrées, ice cream cups, cones, shakes, smoothies, splits, and sundaes, along with iced lattés, beer, wine and cocktails. In fact its signature drink is the "Carefree Cooler," a rum-based, lime-infused tall summer sipper. Saguaro Grille is located at 99 Easy St., Los Portales Mall, Carefree. For more information call 480-575-0021 or visit www.SaguaroGrille.com. See you at "The Grille!"

Z-Weight Loss is a medically supervised weight loss program that promises you can lose from 15-30 pounds in just 30 days. Call 480-570-9200 or visit them online at www.z-weightloss.com.

Antique Centre, Arizona's finest antique mall, is searching for your valuable antiques – vintage toys, clocks, collectibles, old marbles, and much more. The Centre is located just north of McDowell at 2012 N. Scottsdale Road. Call 480-675-9500 for additional information.

Messinger Pinnacle Peak Mortuary and Chapel, decorated in a beautiful Santa Fe style, serves all faiths while offering full service in burials, cremations, shipping and advanced planning. They are located at 8555 E. Pinnacle Peak Road. For more information call 480-502-3378 or e-mail them at messinger4@msn.com.

Electric Eel Sushi and Teppan, located at the southeast corner of Cave Creek Road and Desert Willow Parkway, specializes in Japanese cuisine. Electric Eel provides live entertainment Friday and Saturdays starting at 8:30 p.m. Visit www.electriceelsushi.com to view the entire menu. Call 480-595-9000 for reservations.


Hobbyists to meet and support Arizona National Guard Families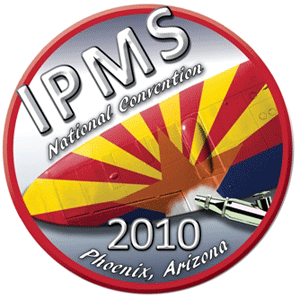 PHOENIX – The 46th annual National Convention of the International Plastic Modelers/USA Branch (IPMS/USA) will be held at the Phoenix Convention Center Aug. 4-7. A portion of the proceeds of this event will be donated to the Arizona National Guard Family Assistance Fund.

IPMS/USA is an organization "By modelers, for modelers." Founded in 1962, the organization has held the National Convention annually since 1964. The Convention consists of a model contest, seminars, world's largest traveling hobby store, and culminates with the Awards Banquet and presentation.

Over 2,000 models are expected to be entered in the contest. Models of cars, planes, tanks, ships, and science fiction subjects will be on display. The public is invited to look at the models and shop in the world's largest traveling hobby store with over 80 sellers. The cost is $5 and children under 12 are free. Hours are Friday 9 a.m. – 9 p.m. and Saturday 9 a.m. – 5 p.m.

Promoting the hobby of model building is also a big part of IPMS/USA. With support from model manufacturer Revell, a make and take event will be held for kids of all ages. Under the guidance of experienced model builders, novice model builders have the opportunity to build a free model of the Space Shuttle and take the model home.

IPMS/USA has supported deployed troops for several years by providing model kits for the troops. IPMS/USA chapters regularly send kits and hobby supplies to the hobby clubs in Iraq and Afghanistan. This year, kits will again be collected to send overseas. In addition, IPMS/USA will be supporting the families of the Arizona troops at home. A portion of the general admission ticket revenue will be donated to the Arizona National Guard Family Assistance Fund.

For more information, visit www.ipmsusa2010.org or e-mail info@ipmsusa2010.org.