Mimosas and Mom
May 5, 2010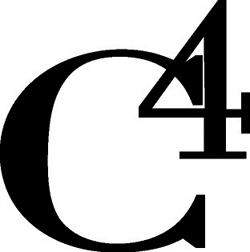 Mother's Day Brunch
Sunday, May 9, 10 a.m. – 3 p.m.
C4 Martini & Wine Bar
6033 E. Cave Creek Road
CAVE CREEK – C4 Martini & Wine Bar hosts an eclectic "Mimosas and Mom" Mother's Day brunch on Sunday, May 9 from 10 a.m. – 3 p.m. Chef de Cuisine Erin Nells showcases brunch favorites including:

• Big Ass Buritto-Eggs, Green Onion, Potatoes, Cheese, Salsa, choice of Ham, Bacon, Chorizo, or Avocado, Wrapped in a Tortilla
• Skoolhouse Sandwich-Scrambled eggs, cheese, choice of ham, bacon, chorizo, or avocado all on a warm foccacia bread
• C4 Omelet- Three Item Three Egg Omelet
• Silly Salmon- Smoked Salmon, Capers, Red Onion, Cream Cheese, Fresh Lemon, Served on a Toasted Bagel
• Steamy Oats Meal- oats, Raisins, Honey, Pecans, Walnuts, Cinnamon, Brown Sugar, and Bananas
• Spinach salad- Baby spinach, goat cheese, pancetta, candied almonds, razz cherries, apples, balsamic vinaigrette
• Blackened Ahi Caesar- Organic field greens, rare Ahi Tuna, bagel croutons, house made caesar dressing

Mimosas for $7 and brunch menu served a la carte. For more information on the Mother's Day Brunch at C4 Martini & Wine Bar please call 480-488-0603 or visit the website at www.cavecreekcoffee.com.