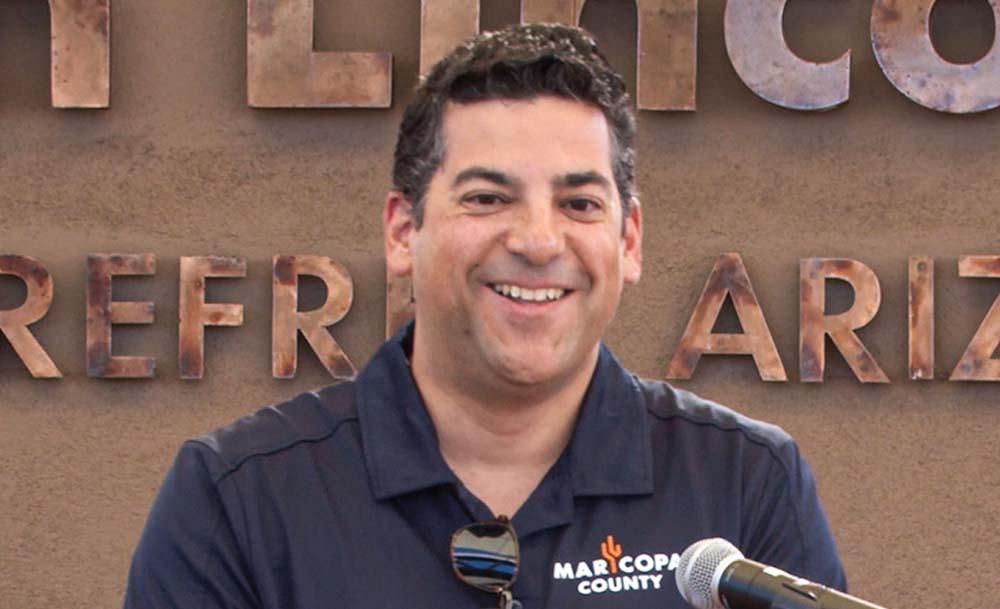 Carefree Park's Informational Presentation on Saturday October 21st was well attended and provided the community with important information about the nonprofit's mission, accomplishments and future plans, as well as ways people can get involved.

An impressive lineup of speakers included Carefree Park CoFounder, Wendy Mattes, Maricopa County Supervisor, Tom Galvin, Carefree Town Mayor, John Crane, Maricopa County Parks & Recreation Director, RJ Cardin and Arizona Parks & Trails Program Manager, Jeff Schmidt, as well as Founding Donor, Patricia Bidart. Ariane Buser, a Board Member of Carefree Park, adeptly served as the event's emcee.

Supervisor Tom Galvin offered his support and commended those involved with Carefree Park for their vision and action to positively impact the quality of life for Carefree residents and visitors alike. He referred to the potential of this state land acquisition and conservation as "downright exciting", noting that, once the land is acquired, he and his 5-year-old son would be among the first hikers on the trails!

Carefree merchants came together to donate items and gift certificates for a silent auction and door prizes for the event, including Ortega's Turquoise Trails, Grind & Gears, Keelers Steakhouse, Venues Café, Desert Maven, The People's Chemist, Time to Ride AZ, Weeds Botanicals, Jill Taylor, Carefree Spirits Distillery, and the Firefighters at Carefree's Rural Metro Firehouse donated a dinner for four, with a tour of the firehouse.

Event attendee Constance "Connie" Bedell, commented "I was blown away by the well organized and professional event hosted by the newly formed Carefree Park nonprofit organization headed up by Carefree resident Wendy Mattes. I was equally impressed that political leaders Tom Galvin and RJ Cardin expressed enthusiastic support for this visionary project to save the last of our open space. Successful volunteer organizations are structured from the bottom up and the volunteers I met are passionate, dedicated and have a vision of philanthropy that has been critical to making America what it is today. The original planners for Carefree marketed our unique foothills desert property with the slogan "Carefree.  Only One to a World".  Let's keep it that way. "

Carefree Park is a 501(c)3 nonprofit organization whose mission is to acquire, conserve and make accessible the last remaining large parcel of natural open space in Carefree, a 48-acre site owned by the Arizona State Land Department.
www.CarefreePark.org