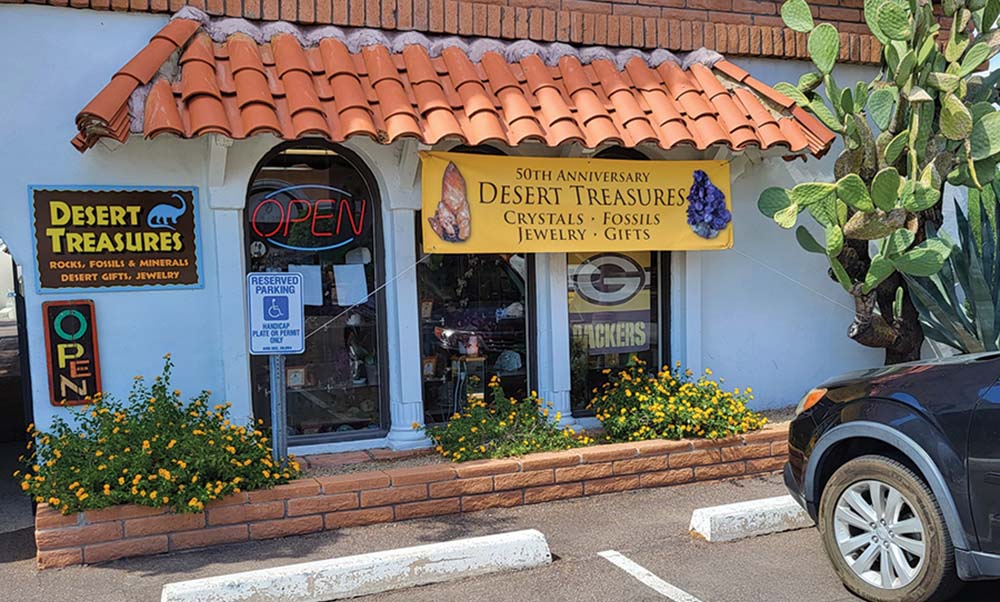 Desert Treasures has been family owned for 50 years and always located in Spanish Village in Carefree. It specializes in Crystals, Minerals, Fossils, Gemstone jewelry and Southwestern Gifts.

"Unlike many rock shops,we are AFFORDABLE which is why we have survived for 50 years. Many customers came here as kids and now return with their children ! "

Robert and Dorothy Vander Leest opened Desert Treasures  on Oct 5, 1973 and they are open every day 10 am to 5 pm.

On Friday October 6, Desert Treasures will be holding a 50th Anniversary celebration from 4 pm to 7 pm. There will be sale specials, raffles and refreshments.

For more information on the store history:
www.DesertTreasuresAZ.com.