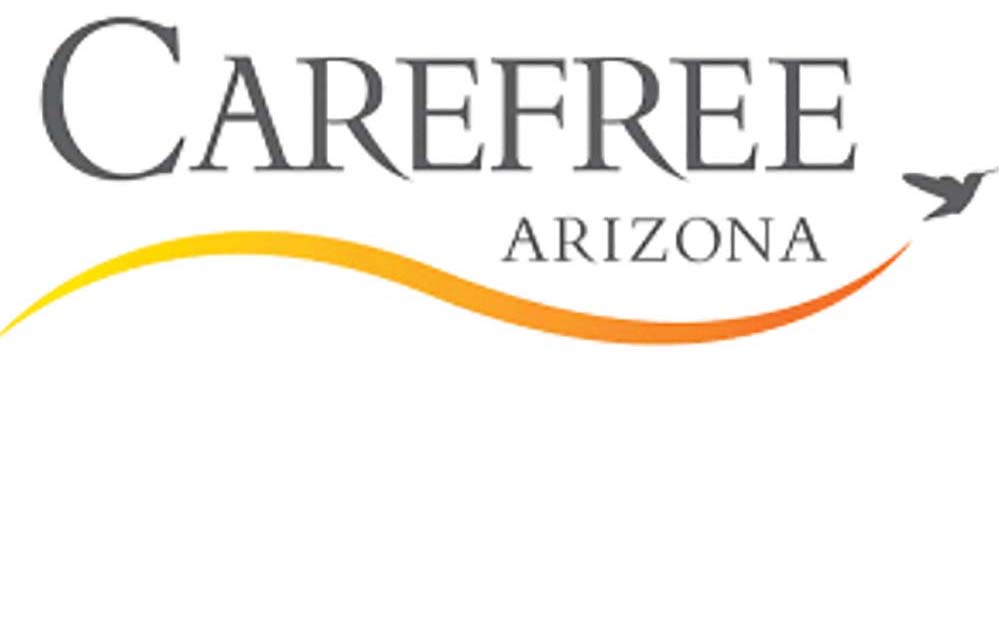 The Town of Carefree, Arizona's small-town America, has a lot happening this Fall and Holiday season. Located in the Northeast Valley, you can experience the beautiful Desert Gardens, unique local shops and art galleries, and the world-famous Carefree Sundial. The Carefree Gardens features the Sanderson Lincoln Pavilion, hosting live performances and community events every weekend. Carefree is also celebrating 30 years of the Carefree Fine Art and Wine Festival this November 3rd through the 5th.

Special events through the end of the year include a Veteran's Day Celebration, A Kiwanis Christmas a family festival and Carefree Lights up Tree Lighting celebration and concert, and Chanukah in Carefree, a special 8 night experience.

Starting October, Carefree is launching Cool Carefree Nights, keeping the Town open for the evenings. Restaurants will provide live patio music along with street level entertainment in the Gardens and special merchant events throughout the season.

October also marks the start of the Third Thursday Art Walk, where Carefree's galleries and studios provide a fun evening of enjoying art connected by a walk through the Carefree Gardens.

Additionally, Carefree hosts a charming Farmers Market every Friday morning to early afternoon in the Carefree Gardens.

Even if you can't make it for any of the special events, Carefree is simply a great place to leave the urban sprawl, without the long drive. Carefree has dozens of excellent restaurants and one of kind shops, and maybe you will hear the enchanting music of local native America Flutist Henry Mulder as you check out the 50+ species in the Carefree Desert Gardens.

Want to make a weekend of it? Check out Civana Wellness Resort or the Hampton Inn Carefree.

For more information on Carefree and an updated event and activity schedule, check out VisitCarefree.com. The Carefree Gardens are family and pet friendly.

Town of Carefree Event Calendar: September through December 2023

Cool Carefree Nights – Every Friday Evening Starting October 6
Carefree Farmers Market – Every Friday 9:00 am to 1:00 pm

-September 18-24 Restaurant Week – Experience the diverse cuisine of Carefree from participating restaurants offering menu specials.
-October 1 – Lloyd Meyer Memorial Concert – The Desert Hills School of Music honors Carefree Lloyd Meyers in the Sanderson Lincoln Pavilion.  Event starts at 5:00 pm.
-October 7 – Carefree Saturday – The Matt Sabey Trio (folk) will be onstage at the Sanderson Lincoln Pavilion from 1:00 pm
-October 14 – Empty Bowls – From 2:00 pm to 6:00 pm Enjoy music, wine and food in the Sanderson Lincoln Pavilion as the Sonoran Arts League and Foothills Food Bank partner to raise money for people
-October 19 – Third Thursday Art Walk – A night of art, entertainment and refreshments 4:00 pm to 7:00 pm
-October 21 – Carefree Saturday – Henry Mulder will share a Native American flute experience in the Sanderson Lincoln Pavilion from 1:00 pm to 3:00 pm 
-October 28 – Carefree Saturday – Ben Bolt will be onstage at the Sanderson Lincoln Pavilion from 1:00 pm to 3:00 pm
-November 3-5 – Thunderbird Artists Carefree Fine Art and Wine Festival.  This 3-day festival features quality artists from across the country, wine and entertainment daily from 10:00 am to 4:00 pm.
-November 11 – Carefree Veterans Day Celebration.  Hosted by Mayor John Crane, join us in a celebration to honor our veterans through stories, song and music. 
-November 16 – Third Thursday Art Walk – A night of art, entertainment and refreshments 4:00 pm to 7:00 pm
-November 18 – Carefree Saturday – Jubilate Conservatory (Youth Strings) will be onstage at the Sanderson Lincoln Pavilion from 1:00 pm to 3pm
-November 25 – Carefree Saturday – Loose Cannons (Fusion Funky Jazz) will be on stage at the Sanderson Lincoln Pavilion from 1:00 pm to 4:00 pm.
-December 2 – A Kiwanis Christmas – A fun day for families and kids with Santa Clause, games, food, rides and a bike giveaway from 10:00 am to 4:00 pm
-December 2 – Carefree Lights Up – Help light the tree and gardens with bell ringers and carolers following by a concert in the Sanderson Lincoln Pavilion featuring the best up and coming talent in the community Starting at 5:00 at the Carefree Christmas Tree
-December 9 – Carefree Saturdays – Chuck Hall – local resident and Arizona blues legend Chuck Hall takes the stage at the Sanderson Lincoln Pavilion from 1:00 to 3:00
-December 7 – 14 – Chanukah in Carefree – Celebrate the 8 nights of Chanukah with the lighting of the menorah and featured speakers and participants, making each night of Chanukah special in Carefree.  Events begin at 5:30 pm each night.
-December 16 – Carefree Saturdays – Dave Moore Trio (Jazz) takes the stage at the Sanderson Lincoln Pavilion from 1:00 pm to 3:00 pm
-December 23 – Carefree Saturdays – Ten Dollar Wedding (Blue Grass) takes the stage at Sanderson Lincoln Pavilion from 1:00 pm to 3:00 pm
-December 30 – Carefree Saturdays – Patrick Shambayati Quartet (Straight Ahead Jazz) takes the stage at the Sanderson Lincoln Pavilion from 1:00 pm to 3:00 pm