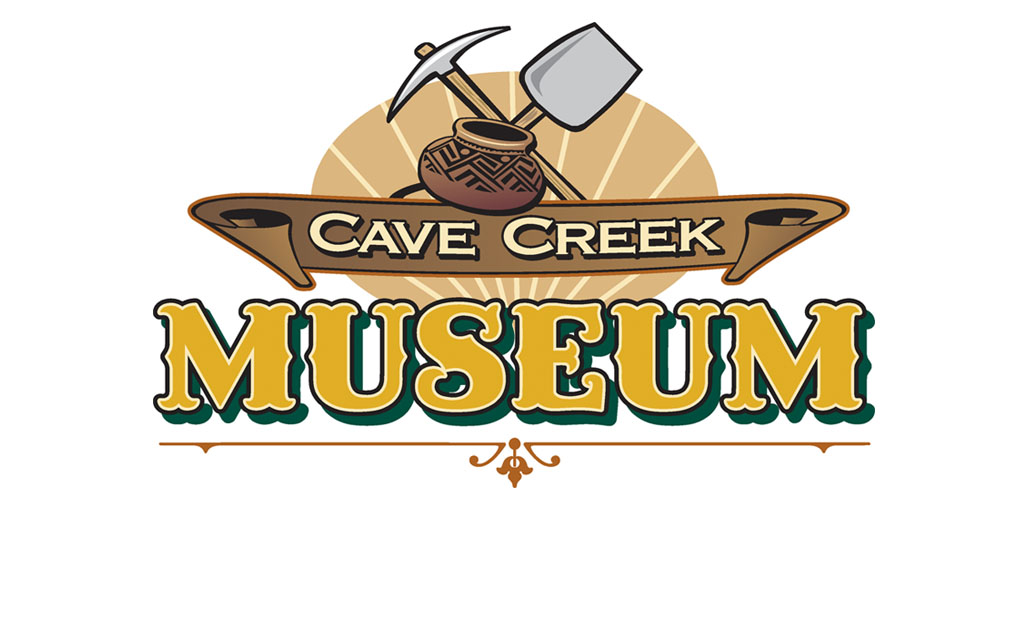 Elrod Fence Company and Cave Creek Museum have a long history together so it was a natural fit when the half a decade-old fence business donated $11,000 worth of fencing to replace the museum's old fence, which had fell into total disrepair. With the fence now back in excellent condition, the museum is preparing for its new season, which begins October 1, 2023.

"Our museum has been a partner with and supported by Elrod Fence for many years and we recognize the company for the leadership and overwhelming generosity it has demonstrated since its inception" says Evelyn Johnson, executive director for the museum.

Cave Creek's premiere full-service fence company, has its roots embedded in the town's history for more than 50 years.
"As long-time residents of Cave Creek, our family has a rich history in this town, nearly 100 years," says Mary Elrod, vice president of Elrod Fence. "Brad's (Elrod) great great grandmother came to Arizona as Governor Hunt's secretary, and his great grandfather settled in Cave Creek after his adventures with Pancho Villa. Our family's presence in this town can be traced to the gas station (now Big Earl's), which Brad's father owned and operated, and the house (now Black Mountain Feed Store) where Brad's grandmother lived."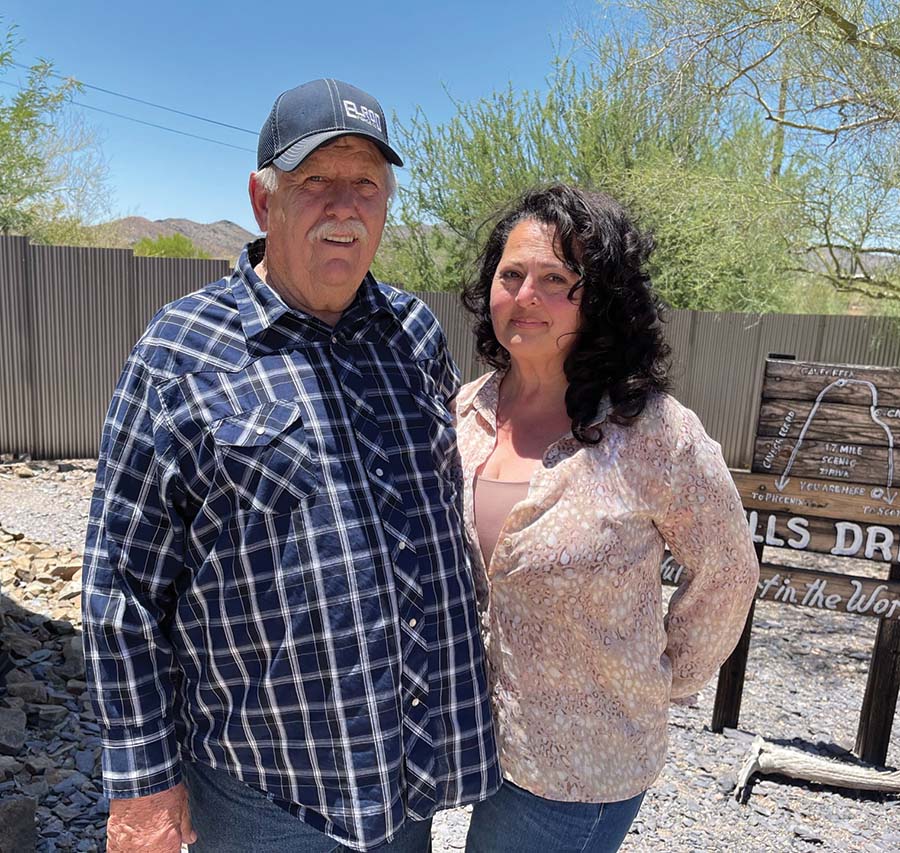 Brad Elrod says that as a child growing up in Cave Creek, he has seen the changes the community has gone through and knows how important it is to support the community.

"We believe that it is important to support our community and to preserve our town's history for the future," says Brad Elrod. "The Cave Creek Museum plays a vital role in this regard and we are honored to be able to contribute to its mission."

When the Elrod's found out found out the museum was in need, they knew they had to do this for all it does for our community. "This donation is our way of showing our gratitude for all that the museum does to preserve and promote our town's rich history," adds Mary Elrod.

Elrod Fence Company offers virtually every type of fencing including vinyl, wood, ornamental and chain-link fences and gates for residential, commercial, industrial and high security applications. Its specialties include horse fences, privacy fences, arenas/corrals, view fences, round pens, dog runs, cat runs, shades, chain link, gates, wrought iron, RV gates and shades, vinyl fence, pool fence, snake fences, wood fences, rail fences, repairs and masonry work.

Cave Creek Museum to offer free electronics and computer classes
Cave Creek Museum will offer a free electronics and computer coding class to seventh and eighth graders beginning Monday, October 2, 2023. It will be held two to three hours a session for 20 weeks. The inaugural program will be held at the Holland Center at 4 PM. The Holland Center is located at 34250 N. 60th Street, Scottsdale, Ariz.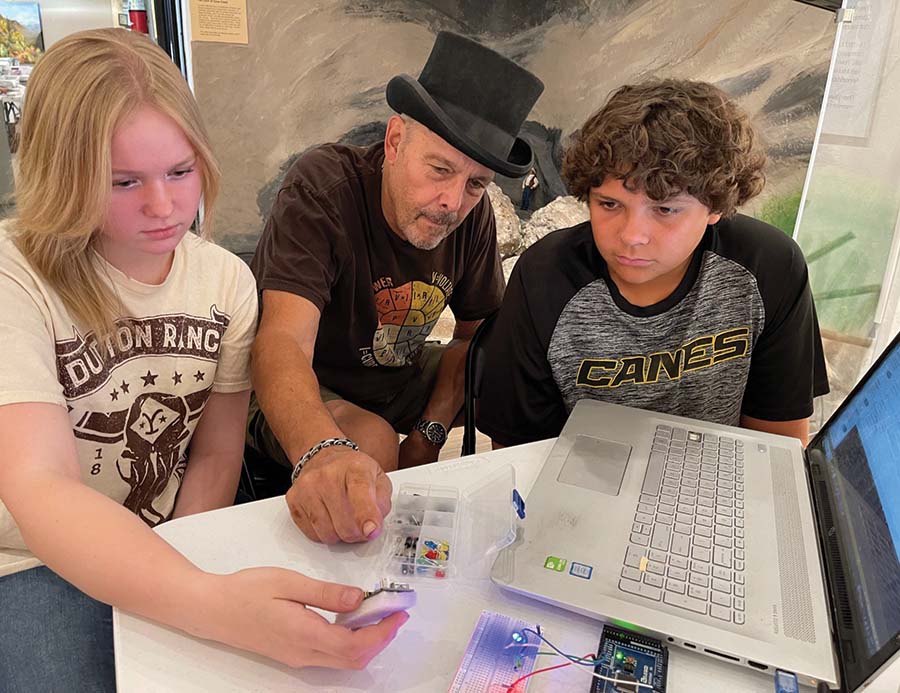 The class is open to any student who has completed pre-algebra and has a desire to explore the exciting work of electronics and computers.

"The purpose of this course is to give students enough knowledge to understand the fields of electronics and computers to make informed decisions about career options and further self-learning explorations," says Evelyn Johnson, executive director for the museum. "This program is part of the museum's strategic plan to provide educational opportunities to our community and offers a wonderful opportunity for local students who have the curiosity and initiative to learn about these disciplines in order to make informed career choices."

The classes will focus students' attention on:
electronics and computers
learn skills to build a robot or a video game
learn how to write computer code to control lights, motors, servos
learn about careers in engineering and computers
steps leading to video game design
Course instructor Greg Barnhart says "The course is designed around online learning so the students can proceed at their own respective pace. As a retired electrical engineer, I am in the classroom and available on line to answer questions and provide context."

Interested students are encouraged to visit the museum's STEM page on cavecreekmuseum.org/stem to see the schedule, course description and an application; classes are limited to 25 students. The museum thanks Kiwanis of Carefree for its support of this educational program.

The 53-year-old museum's mission is to preserve the artifacts of the prehistory, history, culture and legacy of the Cave Creek Mining District and the Cave Creek/Carefree foothills area through education, research and interpretive exhibits. The Cave Creek Museum is located at 6140 E. Skyline Drive in Cave Creek, Ariz. Open October through May. The museum can be reached at 480.488.2764 or cavecreekmuseum.org. Where History Comes Alive.