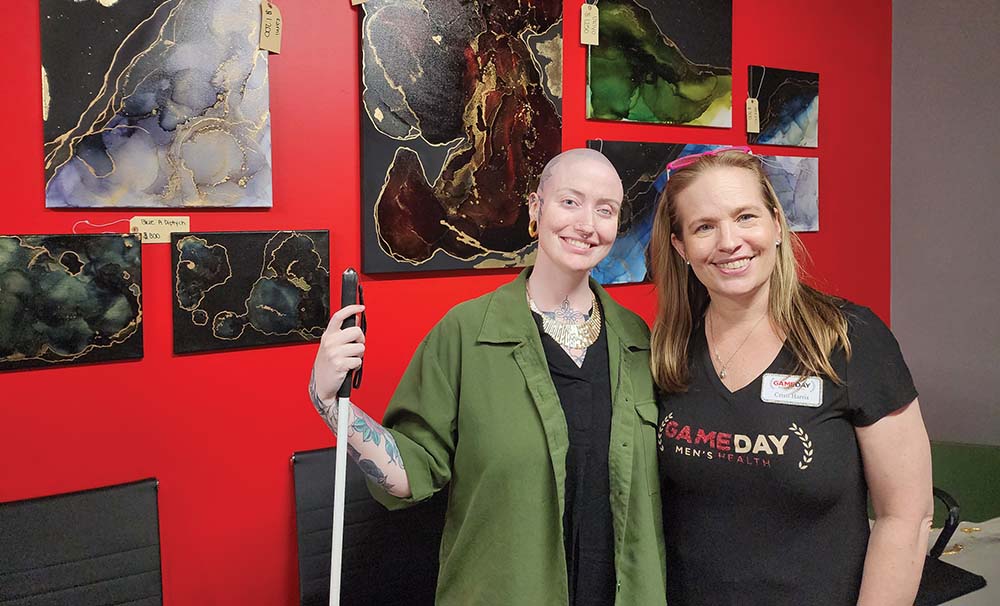 GameDay Men's Health Celebrates Grand Opening
GameDay Men's Health, located in N Scottsdale, proudly announces the successful grand opening of their state-of-the-art clinic. The GameDay team would like to extend their deepest gratitude to the Carefree Cave Creek Chamber of Commerce for their unwavering support, as well as their friends who traveled from various parts of Arizona, Nevada, and California to attend the event. Additionally, they express their appreciation to the local community for their love and support.

GameDay Men's Health is a leading healthcare provider dedicated to improving men's overall health and vitality. With a focus on personalized testosterone programs, GameDay offers tailored solutions to help men achieve their health goals. Their commitment to excellence and customer satisfaction sets them apart in the field of men's healthcare.

The grand opening event was further embellished by the presence of Cecilia Forester, a talented local artist. GameDay Men's Health had the pleasure of connecting with Cecilia through the Harris Olsen Family Foundation.

Motivated by Cecilia's extraordinary talent and story resilience and perseverance, GameDay Men's Health requested her to create a mini-gallery for their office, a request she enthusiastically accepted. The GameDay team feels incredibly honored to showcase Cecilia's exquisite pieces, which will undoubtedly add an artistic and uplifting atmosphere to their clinic.

GameDay Men's Health is excited to embark on this new chapter and is committed to providing top-notch care to their clients. They extend an open invitation to men seeking optimized health and well-being to visit their clinic and experience the GameDay difference.

Follow them on FB, IG, TikTok: @gamedaymenshealtharizona
GameDay Men's Health
33739 N Scottsdale Rd C-110 Scottsdale, AZ 85266
Phone: 602-607-3144
Email: [email protected]
Website: gamedaymenshealth.com

About The Carefree Cave Creek Chamber of Commerce
Catalyst, Convener and Champion. With a history of more than 56 years, the Carefree Cave Creek Chamber of Commerce is committed to promoting revenue and growth of its members through promotion, participation and collaboration, by providing advocacy, marketing and networking services to its members.
Champion Chiropractic Celebrates 10 Year Anniversary
Champion Chiropractic, located at 4532 E. Lone Mountain Rd, Suite 107 proudly celebrated their 10 year anniversary with a celebratory Ribbon Cutting. Led by Dr. Colleen Krahl, a seasoned chiropractor and the owner of the clinic, Champion Chiropractic has been providing comprehensive care to individuals of all ages in the Cave Creek and Carefree community.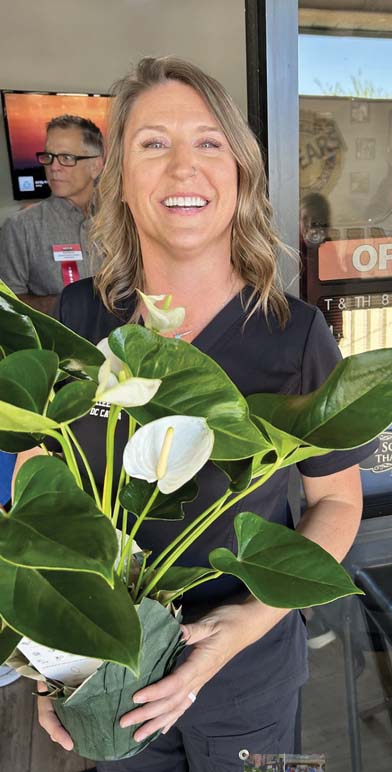 During the anniversary celebration, the community had the opportunity to experience the diverse range of services offered by Champion Chiropractic. Massage therapist Patty Utter provided free 10-minute chair massages to attendees, allowing them to experience the benefits of therapeutic touch. Dr. Krahl also shared information about the clinic's specialized chiropractic services, catering to both humans and animals.

Dr. Colleen Krahl brings a wealth of experience and expertise to Champion Chiropractic. With a focus on treating athletes, children, expectant mothers, and seniors, Dr. Krahl utilizes chiropractic techniques, nutrition guidance, and rehabilitative therapies to provide personalized care. Moreover, Dr. Krahl holds a certification in animal chiropractic from the esteemed American Veterinary Chiropractic Association, showcasing her commitment to holistic wellness for both humans and animals.

As Champion Chiropractic marks its 10 year anniversary, they reaffirm their dedication to providing exceptional care and personalized services to the Cave Creek and Carefree community. The clinic invites individuals of all ages to experience their comprehensive approach to wellness and discover the benefits of chiropractic care and massage therapy.

Follow them on FB: @EasyStreetClinic
Champion Chiropractic
4532 E. Lone Mountain Rd, Suite 107, Cave Creek AZ 85331
Phone: 480-595-0001
Email: [email protected]
Website: championcavecreek.com