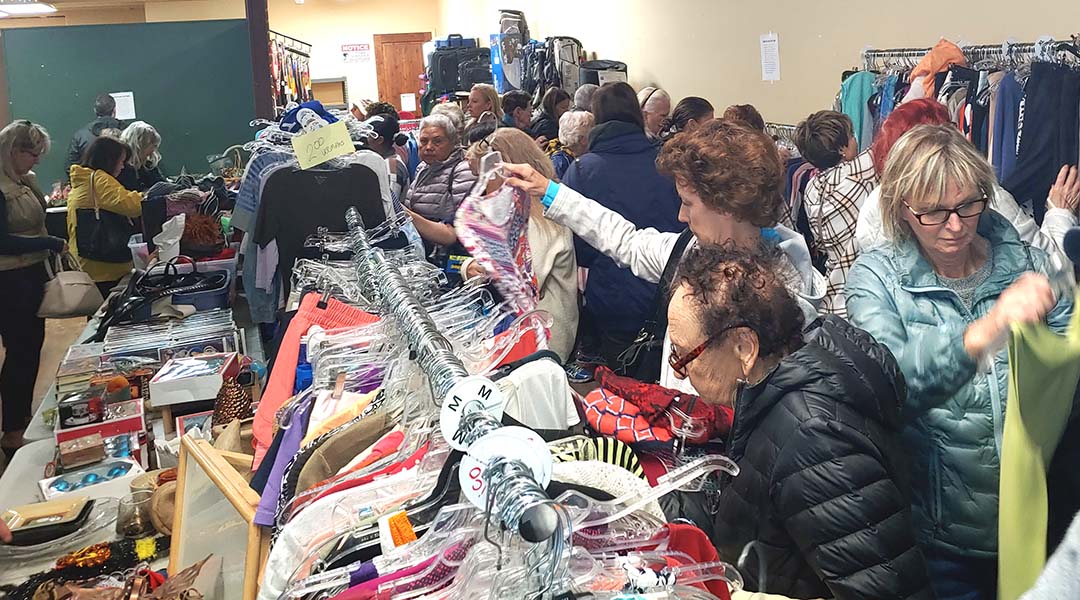 Alex Perez, General Manager of the Kiwanis Marketplace, announced the success of the $2 "Lots on the Lot" Sale on Sunday, February 25. 
 
It was named, "Lots on the Lot" because it is so much bigger than just a "sidewalk sale".
 
Despite it being a "rainy day", Alex had Plan B all set and brought in 30 volunteers and staff to move out all the furniture from the front East Room and roll in racks of clothes, shoes and boxes of other prize items; all priced at $2.  This included some choice pieces of furniture and other fixtures.
About 150 customers were lined up all across the front of the Marketplace prior to the 9am opening, hungry for the $2 bargains!  Special registers were set up for the sale and rang up 533 sales in four hours!  Overall over 2,500 items were sold!
 
One customer with a New York accent remarked, "It was like Klein's on the Square sale in NYC" or a "Filene's Basement sale in Boston". 

In case you missed it; another, "Lots on the Lot" sale will be held at the Marketplace on March 26th.
"We will have your $2 prize ready for you!"