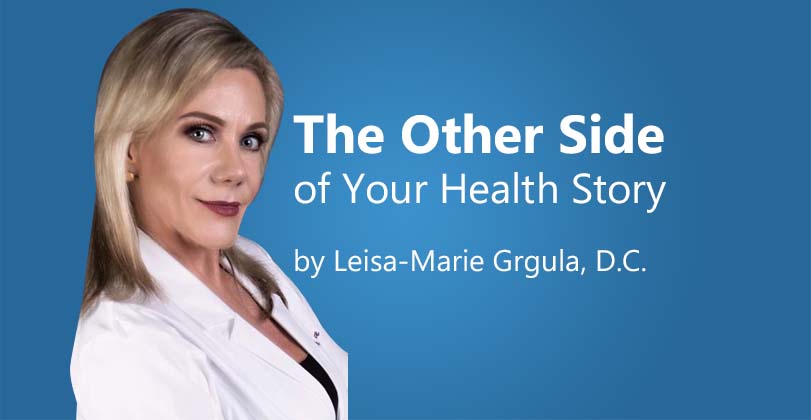 I've had many recent requests from my readers and patients to write more about how the Cox Technic is so different and effective. Are you interested in an alternative to back surgery or a solution to unsuccessful back surgery? Read this article to learn more about the Cox Technique I've been certified in since 1995.
WHAT IS THE COX® TECHNIC (TECHNIQUE)?
The Cox Technic is a clinically proven, non-surgical, doctor-controlled, hands-on spinal manipulation performed with the patient lying on a specially designed treatment table, we call "The Instrument". Only a very small percentage of chiropractors have invested the time and money it takes to learn and utilize this amazing technique.

Cox Technic is research-documented and clinically successful in relieving spine pain and spine-related pain. Done by a trained, Cox Certified Physician, it is used to treat acute and chronic back pain as well as failed back surgery syndromes. Please see reviews at the top of my website. Toward the bottom, you'll see a video I presented at a medical conference on how I was able to help a patient who had a failed back surgery. This technique does not involve traditional adjusting with "popping" of the spine. It gently tractions the patient's spine with a slow pumping motion. It is also a good technique for patients with osteoporosis, as there is no thrusting on the spine.

I am the longest certified doctor of only a handful of Cox doctors in Arizona. I receive my re-certification status by writing case studies on my most difficult patient cases and present them as trainings at doctor conferences.
The goal of the technique is to relieve pressure (compression) on the nerves by creating space (decompression).

HOW IT HELPS
Flexion-distraction and decompression help relieve patients' spinal pain and regain their quality of life by gentle pumping of the spine without thrusting or popping. Decompressing compressed vertebral discs. Reducing pressure on the spinal nerves. Returning motion to the spine allows patients to enjoy their activities with little or no pain

WHAT CONDITIONS ARE TREATED WITH COX TECHNIC?
Cox Technic is used for many serious conditions that cause low back and leg pain as well as neck and arm pain. It also reduces pain caused by failed back surgery, disc herniation or protrusion. A ruptured disc, facet syndrome, stenosis, spondylolisthesis, and many other conditions.

DOES IT HURT?
No. The Cox Technic is very gentle, and the table is pumped up and down, left and right, or in a circular motion. This is much different and more customized than a decompression table. It is not designed to be forceful or to cause pain during your treatment.

HOW LONG DO THE RESULTS LAST? DO I HAVE TO KEEP COMING BACK FOR MORE TREATMENTS?
We recommend that once the intensive care portion of your treatment plan is done, you come in at least once a month for maintenance. This allows the decompression of the discs to hold over time.

LIVE PAIN FREE
It's not a dream. When you have the right natural approach, and the doctor who is totally focused on you and the "root cause" of your condition.

Both new injuries and chronic old injuries can be helped, quickly and drug-free – right in our office.
Since 1995, I've helped thousands of patients feel better, and stay pain-free. Even after they have lost hope with other methods.

You do NOT have to live with dangerous and addictive medications, painful injections, endless physical therapy sessions, or unnecessary surgery.

If you or anyone you know is suffering, please call my office for a complimentary consultation.
For any questions regarding my articles, please email me at [email protected]
Leisa-Marie Grgula. DC
Chiropractic Physician
Accurate Care Medical Wellness Center
18261 N. Pima Rd. Ste. #115
480-584-3955
www.CaringPainRelief.com