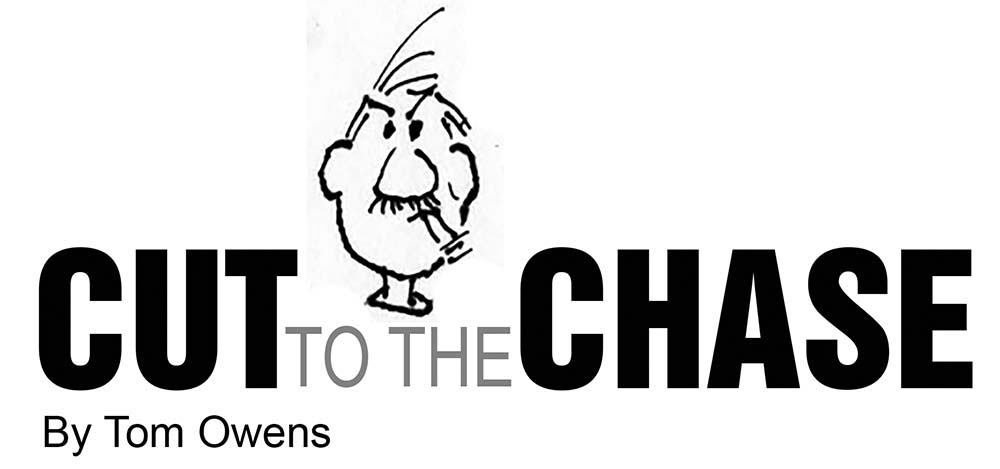 "There is nothing like an election cycle to bring out the best in people."— Nobody

Introduction
Yep. Just another day on the crazy train…and I mean that in the nicest way.

Let me be clear from the outset — I am not about to wow anyone with my political opinions nor announce my support for any number of candidates, for any number of reasons. Mainly because I'm numb, or dumb. Maybe both.
I have been with Sonoran News for six years and I will say that I thought the local elections seemed pretty civil compared to the rest of the world…and the beat goes on. I am familiar with the history here and I have no intention of beating that dog. Turn the page. Move on.

I realize that we are all affected by national news. We are bombarded with that. A community paper, on the other hand, is anchored in the belief that people still like to see photos of their kids, local events, crossword puzzles and yes, even local governance, which can get heated. Water, fire, police, medical, signage, Dark Skies, western culture — it's all part of what we do and who we are.

Let's see now — rent/mortgage, car payments, car insurance, medical insurance, homeowners/renter's insurance, water, power, phones, wi-fi, cable, credit cards, gas and groceries.
Sound familiar?

We all have a lot in common.
Team effort
Actually, I want to take a moment to thank everyone who has helped me bridge some gaps and open lines of communication, as it were.

Community newspapers are not generally staffed with an army of reporters and photographers and have morphed into a combined effort of interested parties getting the news and calendar of events out to the residents. In our case, it has included the admins at CCUSD, coaches, teachers, boosters and students…balancing academics and sports. Each town hall has a media rep that keeps us up to date with governmental issues and meetings. We have PR people who represent any number of local businesses, charities and events that keep the information flowing. We try to be thorough with non-profit coverage — food banks, Kiwanis, libraries, churches, youth groups, museum, Spur Cross, etc.

We have regular columnists and contributing photographer Gina DeCarlo Brown out there doing her thing ever since I've been here.

It's all good.
Advertising
What is unique about Sonoran News is this: it is the only community NEWSPAPER serving Cave Creek, Carefree, N. Scottsdale, N.Phoenix and Desert Hills. A true newspaper has a mechanical definition of broadsheet production as compared to tab productions, which are half the size.

Serious apples and oranges.

It is an important distinction when comparing advertising rates. There is a formula that involves not only the quantities printed, but also certifiable circulation, i.e. ZIP codes, methods of distribution (mail, racks, etc.) that generates a fair market value for each column inch in a newspaper print edition.

We don't expect most people to know nor understand the differences. It is our job to explain and extoll the benefits of advertising with us. But businesses need to give us a shot. It's a mutually beneficial kinda thing. Right?

It is not our habit to talk down the competition. There is nothing new about competition and it's pretty much the basis of free enterprise. Some businesses need to budget for as many advertising options that are available anyhow. Ultimately, the goal is to get results, pure and simple. Branding. Repetition. Advertising is not nuclear science.
Our office is in Cave Creek and we are a local, tax paying business. We are not brash nor overbearing in our sales approach. I know this because our Advertising Consultant is my wife and that is what she told me to say.

We are not the news….we cover the news.
Sonoran News does have the unique ability to devote full pages to special interests, special events, the arts, entertainment, western culture, etc. Check out page 10 of this issue and give Melissa a call.