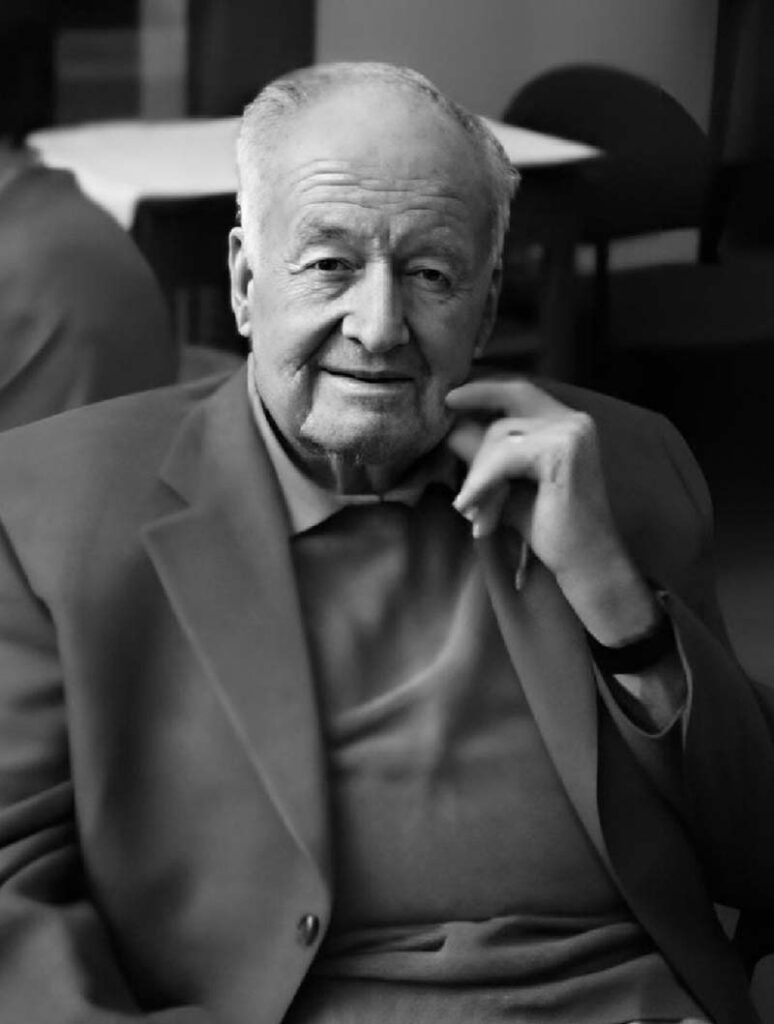 Patrick Cornelius Lucy, 95, peacefully passed away on September 5th, 2022 at his home. He was the husband of Carole Mae Lucy. On September 26th, they would have celebrated 69 wonderful years of marriage together.
Patrick was born in St Paul, Minnesota, and the son of Edith and William R. Lucy.

He graduated from University of St Thomas. Patrick was an inventor at heart and a passionate entrepreneur starting his own company in the 1960's, The Patrick C. Lucy Co.

He was so successful in this venture that he eventually sold this company, parlaying that success into a new company in 1975, which he named Mov-it-Tire Product, akin to his tenacious business sense. His son, William, carries on his legacy of entrepreneurship, running the company to this day. Patrick was also a pioneer in helping to organize the tire industry, by becoming one of the beginning members of ASCOT (a group purchasing organization), an organization of which he continued to develop into the latter parts of his storied career. Patrick was the epitome of a consummate businessman, and passionately driven salesman.

Patrick was a devout Catholic, He and his wife belonged to Our lady of Joy since 1985, when they moved to Arizona from Minnesota.

He will be remembered for his great sense of humor, and his bard-like ability to narrate stories. He will most be remembered for his devotion to his family with whom he would regularly gather for Sunday Brunch at he and Carole's home in Cave Creek.

Patrick is survived by his wife Carole, his daughter Valerie Brott, daughter Michelle Lucy-Akins, only son William Lucy, daughter Patricia Lucy, and sister Nan Emmer.
Following in death, is his first daughter, Victoria Johnson
Grand Children: Justin Brott, Shannon Cummings, Nathan Johnson, Meagan Johnson, Joseph Weber, Kellie Masingill, Alaysha Lucy-McCarthy, Michael Lucy, Rylee Lucy & Delaney Lucy, and Great Grandchildren: Colin Brott, Nora Brott, Kierra Walske, Mason Cummings, Jack Cummings, Raylan Masingill, Kennedy Masingill, Zach Johnson, Fiona Johnson, Caleb Johnson, Karis Johnson, Rhys Johnson & Xander Gold.

His funeral service will be held at Our Lady of Joy 36811 North Pima Rd, Carefree, AZ 85377 on September 24th starting with the Rosary at 9:30am followed by mass at 10am.

Memorial donations in lieu of flowers may be made to Tunnel to Towers Foundation (https://t2t.org/donate/) or a donation to Our lady of Joy would be appreciated.