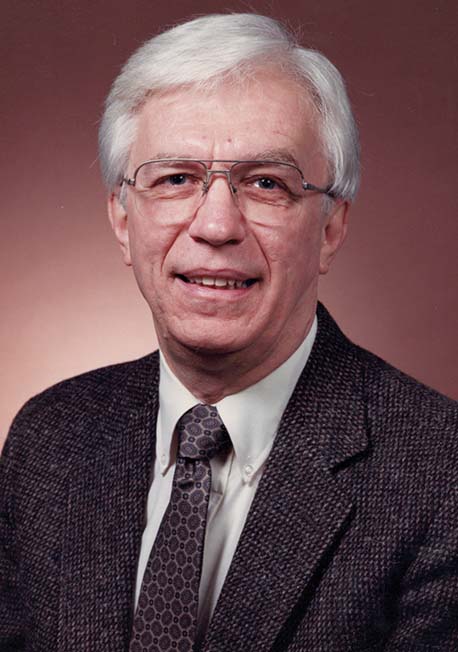 Edward James Jensen of Cave Creek, Arizona, died Sunday, July 24, 2022 after a long and courageous battle with Multiple Sclerosis, a disease that stole his body but not his mind and spirit.

He was born in Wauwatosa, Wisconsin, a suburb of Milwaukee. He grew up there, completed his education, was married and served eight years in the United States Air Force Reserves before moving to Michigan in the early 70's.
Much of Ed's early life was devoted to Amateur Radio (W8LDB) and he was a long-time member of L'Anse Creuse Amateur Radio Club in Michigan. He retired to Arizona in 1999 after working for General Motors for 38 years in their Advanced Products Engineering Division in Warren, Michigan.

Ed was a member of Desert Hill Presbyterian Church and an active member of Kiwanis of Carefree until his illness prevented it.

He is preceded in death by his parents, Eldred and Mildred Jensen, and his brother, Paul Jensen of Gloucester, Massachusetts. Ed is survived by Ann, his wife of 47 years, along with his three children: Jill Marlowe of Sage, Florida; Eric Jensen (Retha) of Fort Walton Beach, Florida; and Joanna Jensen ( Greg Coffman) of Grand Junction, Colorado; also by his five step-children: Carrie Keyes of Danville, California; Chris Howlett (John) of Madison Heights, Michigan; Cathy Shanley (Tim) of Haleiwa, Hawaii; Kelly Murzic (Jim) of Centerville, Massachusetts; and Eric Goddard (Pam) of Nantucket, Massachusetts. He also leaves 20 grandchildren and 11 great-grandchildren.
Ed loved his family, his church and he dearly loved Arizona.

In lieu of flowers, please make any donations to Hospice of the Valley.